Living in the Chicagoland area there are so many choices for fine dining. I have been to almost all of the Chicago staples, such as Gibsons, Mortons, Ruth Chris, Chicago Prime, STK, and RPM, to name a few. I only have a few fine dining restaurant experiences that definitely stand out to me and that I can truly say are my top 5 go-to restaurants for a fabulous experience. I had the great pleasure to dine at a restaurant that can easily fit into one of my top 5. That restaurant is Truluck's in Rosemont.
My anniversary was coming up for myself and my wife. I wanted to try something new. I felt like I had been everywhere and most fine dining restaurants felt like the same song and dance. I also remember hearing about a seafood fine-dining spot in Rosemont that many were raving about.
I made a reservation via the OpenTable app. I picked the earliest dinner time available which was 4:30 pm. I wanted to enjoy the restaurant and all its offerings without the nuances of too many diners.
I arrived at 4:30 on the dot. The valet was just setting up. I was greeted at the door by the restaurant manager. I walked to the hostess desk and was warmly greeted and wished a happy anniversary. The kind hostess walked me to our table. I was greeted immediately by a server who poured me Truluck's own bottled water that tasted so clean and refreshing. I was told our waiter would be with us momentarily. I was then greeted by our waiter who was more than a waiter. He was a superstar in his field. I will get to more details later.
Our server, whose name is Romi, greeted us. I am including his name because I highly recommend you ask for him if you choose to dine here. I was then kindly congratulated by Romi on our anniversary in his thick French accent that seemed to fit the aesthetic of the evening. I was told the specials of the night and his personal suggestions. I was given a few minutes to look over the menu as Romi waited on our every whim.
I started with some appetizers. I ordered the calamari and their warm yeast bread. We also put in an order for a cup of their lobster bisque soup and a wedge salad. My wife ordered a caesar. I was hesitant to put all this in at once, but Romi timed our dishes perfectly through the night.
I now had some time to look around at the restaurant as I sat and waited for our food. The restaurant is absolutely gorgeous. I noticed how different it looked from other steakhouses in that it was brightly lit by natural light coming through the large windows surrounding the dining room. There is also a large dark maple wood staircase that winds through the middle of the restaurant with a gorgeous crystal chandelier hanging above. The tables are set with crisp clean white linens. The glasses are polished to perfection. The restaurant truly shows how much pride it takes in regard to making everything perfect for its guests.
I glance over to the kitchen area and notice our first dishes arriving. The calamari was mixed with a medley of vegetables and the yeast bread was warm and buttery. The calamari came with two dipping sauces. One sauce was a sweet chili and the other was creamy spicy mustard. I love when restaurants give you dipping sauces that are different from the typical marinara red sauce. I can tell you with total conviction that the calamari was the best I have ever had. The vegetables added a perfect crunch to the dish. I also cannot tell you how obsessed I am with the sauces. They were remarkable. I could not stop eating the calamari and the bread was also truly addictive. I wanted to pace myself so I would not get too full too fast. I left the bread to the side, as good as it was.
I look up and see our server Romi watching over us. He promptly comes to our table and immediately clears our area for our next course. I see another server coming with our lobster bisque. Romi had already laid two large cups on our table in preparation for the soup, the server then brings a gravy boat filled with our bisque and lays a cream of some sort to the bottom of the cup and begins to pour.
I could not believe the amount of large lobster chunks in the bisque. It was so rich and flavorful. Our salads came out at perfect timing. My wedge salad was quite large and it had all of the best toppings, such as blue cheese, bacon, cherry tomatoes, and chives. It was delicious and my wife also loved her caesar salad.
I was getting somewhat full, but I was very excited to put in my order for our main course. I asked for some suggestions from Romi and ended up going with the South African lobster tail and a small 7 oz filet. My wife also ordered the filet and a large scallop. I ordered for our sides parmesan mashed potatoes and asparagus.
I now had some time to catch my breath from my food marathon and sipped on my Arnold Palmer that was also made perfectly.
I saw a food runner heading our way with a large tray of deliciousness. I was so excited to try the South African lobster tail, due to the fact it is considered the best lobster in the world. I took my first bite and I was in pure food nirvana. I had never tasted lobster so tender, sweet, and buttery. It was perfection. My steak was no slouch; it was perfectly cooked tender and juicy. They give you some of their house blend seasonings on the side of your dish and it paired so well with the lobster and the steak. The dipping butter for the lobster was also unique; it was thick and had hints of lemon-infused with the butter. I tried with all my will to eat slowly and enjoy everything, but everything was so good.
I ended up barely touching the sides. They were very good, but I really did not need them with how rich and flavorful everything was on my plate. I ended up boxing them up for home.
I thought our night was almost over when I noticed Romi, our server, walking bringing us a complimentary baked Alaska dessert with Happy Anniversary written on the plate. Romi then lit the dessert on fire and began to serenade my wife to "Fools Rush In" by Elvis. Romi has a fantastic voice and he later told us that he is a professional singer and entertainer. The whole evening was so romantic and the food was a perfect 10 out of 10. Our whole dining experience was two hours long, but everything felt perfectly timed. I noticed while we were finishing up that the restaurant was starting to get very busy. I was happy I picked the time slot I did for our reservation.
Some tips if you do choose to dine at Truluck's:
-This is a fancy place that does enforce a strict dress code. (See their website for the dress code.)
- This restaurant is not cheap, by any means, so be prepared to spend some money.
- As the evening progresses, it becomes busier, so choose your reservation time wisely.
- Valet is free, so you do not have to worry about parking.
I cannot rave enough about this place and highly recommend you check it out for a special occasion. It is well worth the price of admission. Another special touch this place does is call you the following day to follow up on your experience.
I give Truluck's a rare rating of 10 out of 10. Do not forget to ask for Romi to make your night perfect.
© Frank S ChicagoFoodKing , 2021. All Rights Reserved.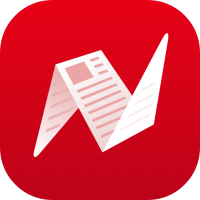 This is original content from NewsBreak's Creator Program. Join today to publish and share your own content.