I love good restaurants that serve food with fresh ingredients. I also love restaurants that give me a good value for my experience. But, do I really care if my chickens were free-range and had friends? Probably not. If you care about these things in a restaurant, you should try Beatrix in Oak Brook.
I was excited to try this place out, as it being a fairly new edition to the Oak Brook restaurant scene. I have heard mixed reviews, so I thought I would check it out for myself.
The restaurant looks like a massive lounge space with a bakery. If I had to describe it, imagine if a nightclub club and Panera Bread had a baby.
We were seated in a back area and the restaurant was dimly lit. Everyone around us seemed like very pretentious food snobs, not to be confused with foodies like myself. These are people who try so hard to make eating difficult, such as asking so many particular questions and numerous food substitutions.
Serious conversations around me were asking the staff if the chickens used were free-range and social with other chickens. Another conversation asked if there was an egg used in her toast because she wants to save the planet and not eat chickens. It all just seemed overly pretentious.
The menu items were lackluster. I had the wagyu pot roast. This tasted just like every other pot roast I have ever had in my entire life. My wife had the honey chicken and it was burnt and very dry.
The chicken meatballs we ordered were not bad and they had good flavor. The real stand-out item was the Caesar salad, with perfect Caesar flavoring.
The desserts, on the other hand, were just ok. They tasted like a tort I would buy at a Jewel grocery bakery.
I failed to mention the service was not good at all. My server disappeared for 10-15 minutes at a time at important parts of the meal. For example, the server was nowhere to be found when we were ready to order, needed drink refills, or was ready to pay our bill.
It was definitely not worth the over $100 bill for only food and no alcoholic drinks that we ordered. Portions were very small. They were lacking in flavor and it was bland.
I could not recommend this restaurant to anyone. It tries to be over the top in regards to its motto of locally sourcing all of its foods. I know many people love to go to restaurants that mimic the Whole Foods motto of organic or free-range, but it didn't make my food taste any better. I cannot see paying extra for mediocre food wrapped in a pretentious package.
I give Beatrix a rating of 3 out of 10.
© Frank S ChicagoFoodKing , 2021. All Rights Reserved.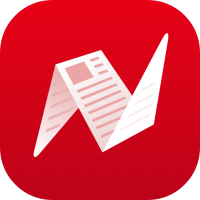 This is original content from NewsBreak's Creator Program. Join today to publish and share your own content.