I love finding new places to eat. I especially love finding new Italian restaurants. I cannot tell you how excited I was to try Lucca Osteria and Bar in Oak Brook, having seen great reviews and it being only a couple of months old.
I tried to go on a Monday on my first attempt to find out they were closed. I then decided to try them again a week later on a Tuesday. The weather was awful. Rain was coming down in sheets and the wind was blowing hard. I did not make a reservation because, when I looked on the app "Open Table", it stated there was a time slot every 15 min for a table. I pulled up and noticed a long line for the valet. There was nowhere to park and the valet was not free. I gave the valet my keys and the Italian valet attendant told me to enjoy my dinner. I already felt very comfortable about my restaurant choice.
I walked into the restaurant to see it was very busy. The hostess asked me if I had a reservation. I responded that the"Open Table" app stated the wait would be only 15 min. The hostess then told me it would be a 45 min wait at least. The hostess also told me I could eat in the bar, but one look at the bar being completely packed wall to wall made my decision a hard no.
I had already valeted my car and the weather looked as if it was getting worse. I decided I will just wait for a table in the main dining room.
I waited in the bar and noticed it was getting more and more packed with people waiting for tables. I was sitting at a table and it was so crowded. The inebriated large group of men that were waiting for a table were now in my space, bumping myself and my wife.
I must say as miserable as this wait was, the bar wait staff was fantastic. She kept asking me if there was anything they could do for us. I declined and told them thank you and that I will just wait as I drink my water.
I looked at the time and we were now approaching an hour and still no table for us. I walked up to the hostess and asked how much longer. The hostess told me 10 more minutes. I was just about to leave when the hostess came up to me and said our table was ready.
The hostess showed us to our table, which was an extremely small two-top, with one side being a large communal bench with pillows and on the other side a single chair. I was literally shoulder to shoulder with the patrons next to me. I noticed a four-top behind us and asked if we could take that table. The hostess gave an aggravated look and told us that we could not dine at that table.
I sat at the table with my wife and she was miserable. There was absolutely no way to have a conversation with her due to the fact we were practically sitting with the other tables besides us.
I waited for about 15 min for someone to acknowledge we were here. The busgirl came to the table and dropped a bottle of water. I poured myself a glass and the water tasted like poison. I assume, since I am still alive, that it was a heavy detergent not rinsed off of the glassware. I waited for our server to come by to tell them about the water issue and it took another 20 min for our server to arrive.
The server came to our table and asked how we were. I told her that we were not doing well and about the issue with the water. The server then said let me get someone for you. I, at this time, met the owner who apologized for the water issue and told me he was sorry.
The busgirl then dropped some bread on our table with oil. I asked if I could get some Parmesan cheese. The busgirl rudely told me she will get it when she can.
I, at this point, have had enough of this circus and wanted to leave. I walked to the front of the restaurant and noticed the same gentleman who talked to me about the water situation there. I asked if I may speak with him. The man introduced himself to me as the owner and asked what was going on. I told him from the moment I walked into this restaurant that it has been an awful experience. I told him the hostess was rude, the food runner/busgirl was rude, and the table was horrific.
I told him I wanted to leave and I will pay whatever I need to pay. The owner wanted me to start over and make this a nice night for myself and my wife. The owner then began to set us up at a perfect table near the front of the restaurant. The owner then asked what we wanted to order and that he would put it in for us. The owner also introduced us to what he claimed was his top server. I felt relieved that we were, in fact, going to have a nice night.
The food started to come out. We first ordered Caesar salads and they were nothing special. I then tried the calamari. It was cooked very well, but extremely salty. The owner stopped by asking us how the food was so far. I told him everything was fine. I did not want to tell him that the food so far was not great because he was such a great guy. I then put in my main dishes. I ordered the fettuccini. It came with Italian sausage, light creamy Parmigiano, a medley of mushroom, and truffle butter (served from a Parmigiano wheel). I also ordered the Pollo al Mattone, which was a whole cornish hen baked in a wood-burning oven with herb-roasted potatoes.
The food was taking forever to come out. We waited at least 45 minutes. The owner then came back out with the cook and introduced him to me. The owner and the cook were such nice and sweet people. I wanted to cut them some slack. I now noticed another 15 min had passed and the owner came back to our table. He explained that this is "Murphys Law" because the chicken was still not done. He asked if it would be okay if we had my wife's pasta dish to share as we waited for the chicken to be done. I told him that was fine.
I had not seen our server at all during this whole time and she finally made an appearance to make a rude statement. The waitress came by and told us we would be sharing the pasta and I told her I already knew this. She then stated everyone is going crazy in the kitchen trying to make you guys happy. I was shocked at how she said it with a condescending smirk. I paid no mind and noticed the pasta now coming out.
The pasta was prepared in a cheese wheel. The person preparing the dish looked nervous like they did not know what to do. The pasta was plated and we tried a bite. The pasta was ice cold and had no flavor. I then saw my chicken dish finally arriving and it was awful! The dish was oily and dry and tasted like it had heavy fennel in it.
The owner stopped by again now with shots of limoncello. The owner was super sweet and I could tell he was trying to repair it this night, but I just wanted to leave. The restaurant was starting to feel like the song "Hotel California."
I had a few shots with the owner and the chef. I finally left this restaurant from this insane night with the owner and chef waving goodbye.
I have to say I felt bad leaving this review because the owner and head chef were so nice. I also have to be honest with my experience minus all the mishaps and make it about the food. I have to say the food was awful! I never felt like anything I ate was authentic or unique; everything had no flavor.
I will be back one day when the restaurant fixes all their growing pains to see if it will improve. I must say the restaurant has potential and is gorgeous.
I give Lucca Osteria Bar a rating of 3 out of 10.
© Frank S ChicagoFoodKing , 2021. All Rights Reserved.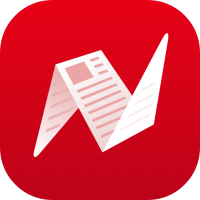 This is original content from NewsBreak's Creator Program. Join today to publish and share your own content.