I love the area of Oak Brook for its large selection of restaurants. I love that there is a large diversity of food that all of these restaurants offer. I also really love when a restaurant has a great happy hour.
I went to Kona Grill on a Thursday around 6:30 pm. The restaurant was fairly dead with not a lot of customers. I remember coming to this location a few years back and really enjoying their famous happy hour. Upon arrival, I noticed that I had missed the happy hour by about half an hour. I had never dined here other than during the happy hour. I thought it was a good chance for me to look at the menu and see what they had to offer not during the happy hour time frame.
I sat in the patio area, which was nice and well lit. I enjoyed the comfortable seating. I was greeted by my server and she was friendly and asked what I wanted to drink. I had water and coke and asked to look over the menu.
This is where I realized why I do not eat here out of the happy hour timeframe.
To say that the prices are extremely overpriced is an understatement. The entire menu was overpriced by 30-50%. I felt that for the prices Kona Grill was charging I could have dined at Nobu downtown.
I still wanted to see what I would get for the money, so I ordered a spicy tuna roll and a tuna poke rice bowl. My wife ordered a shrimp tempura roll and a chicken chopped salad.
My order did not take long to come to the table. The spicy tuna roll was mediocre, small, and not a lot of flavor. My poke bowl was good. My wife's salad was a good portion and her roll was very similar to mine.
I was not wowed by the flavors of anything I ordered. I felt it was all average in flavors and quality. Our waitress then asked if we wanted anything else and we replied that we just wanted the check.
The check came to a grand total of $76 dollars for:
Two Cokes
Two sushi rolls
Poke rice bowl
Chicken chopped salad.
I am not cheap, but this was price gouging at its best. I now understand why they have an award-winning happy hour because the prices need to be high to discount them to the happy hour prices.
I cannot say I would ever recommend Kona Grill out of their happy hour that runs from 4 pm to 6 pm Monday through Friday.
To rate Kona Grill out of their happy hour, I would give it a rating of 3 out of 10.
© Frank S ChicagoFoodKing , 2021. All Rights Reserved.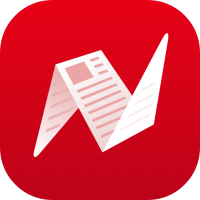 This is original content from NewsBreak's Creator Program. Join today to publish and share your own content.