I love Italian food, but it is always so hard to find a restaurant that makes good authentic Italian food. I look for places that serve Italian food like I remember while growing up in my Italian household.
Francesca's Amici is a restaurant that delivers authentic food and great service.
Francesca's Amici is located in the downtown area of Elmhurst. The area is always super busy with diners looking for a place to have a great meal. There are so many restaurant choices to eat in that area. Francesca's Amici is packed all of the time, which must mean that they are doing something right.
The atmosphere is very comfortable. The restaurant is not too big and makes you feel like you are eating in an old-school Italian restaurant off of Taylor Street in Little Italy.
I love so many of their dishes here, but my all-time favorite is their chicken parmigiana. The flavors that come through with their red sauce perfectly cook the chicken. It is never dry and always juicy. Also, the piece of chicken they give you is enormous.
The beauty of Francesca's Amici is that they will make you anything at your request. I have come in many times and asked for a dish, not on the menu, and they fully accommodated me.
They also make fantastic pizza.
There are many Francesca's restaurants throughout Illinois, but this one is definitely my all-time favorite location.
My only con of this restaurant is that there is only street parking and it can be annoying trying to find parking.
I really like this place and can not recommend it enough. I give this place a rating of 9 out of 10.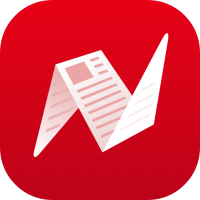 This is original content from NewsBreak's Creator Program. Join today to publish and share your own content.