There are many Boba Tea bars all over the Illinois area. Most of these places are very cookie cutter in what they offer. This new Boba Tea bar offers a fresh new item that others do not have.
In the Schaumburg area, there are so many choices to get your fix for a Boba Tea. I came across this place called Bearology. They offer some really cool drinks on top of some really cool glassware to drink them out of. I first heard of Bearology through an Instagram post. I saw a gorgeous shimmering liquid inside of a glass flask and thought it was an art piece, not something you could drink.
I then learned that Bearology was, in fact, a very popular Boba Tea location that served edible shimmer in their specialty teas and other assorted drinks.
I went on a Monday evening to Bearology and it was super busy. I was waiting in my car to see if the line would die down. I then realized there was a constant line of customers that just kept piling in. I decided to just go in and brave the line. I walked in and noticed that it was packed, but the people were moving pretty quickly in line. One good idea to expedite the flow of traffic is they have two Ipads set up to put in your own order and pay with credit cards. They also have an Ipad set up if you need to pay cash.
I ordered a couple of drinks. I wanted to put them all in the really cool-looking glass flask that they offer with their drinks. I found out while ordering that only the specialty drinks can be put into the Bearology glass flasks. One of my three drinks did qualify to put in the flask, which was the shimmer pink lemonade. My other two drinks, the banana milk tea, and the strawberry milk tea were put in a small glass container.
I received my order relatively fast. I could not believe how cool the shimmering pink lemonade looked and it also tasted really good. My other two milk tea drinks were also very good. My favorite out of the three was the banana milk tea.
I really think this place is great for giving its customers a cool reusable glass flask with the drink at no extra price. The drinks are $7-$9 dollars per drink. The draw of Bearology is definitely the Instagramable shimmer drinks and the glass flasks. Another draw of the place is you can bring back your glassware to be reused for a 10% discount.
The drinks do feel smaller than other Boba Tea bars that I have been to. I still would recommend checking this place out. I definitely will be back to try their other unique flavors. I give Bearology a rating of 8 out of 10.
© Frank S ChicagoFoodKing , 2021. All Rights Reserved.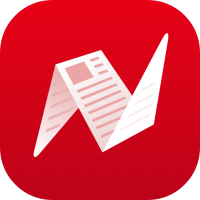 This is original content from NewsBreak's Creator Program. Join today to publish and share your own content.