Chicago is known for deep-dish pizza, but Chicago also has some fantastic thin-crust spots.
Top 5 Pizza Places in Chicago and Suburbs
5. Mr. Beef and Pizza (Chicago) - When you think of Mr. Beef, you may not also think this place has fantastic pizza. I am here to tell you their pizza is fantastic. You can get it by the slice or a full pizza. My favorite here is the sausage pizza.
4. Lou Malnati's Pizza (Multiple Locations) - Known as "The King of Chicago Deep Dish", this Chicago institution has locations throughout Chicago and suburbs. They have been making their delicious deep dish pizzas for over 30 yrs with their signature Italian sausage and butter crust. My favorite is Lou Malnati's original Deep dish Cheese and sausage.
3. Pequod's (Morton Grove) - This Chicago Pizza landmark was started by Chicago pizza legend Burt Kats. Pequod's signature crust involves stacking the cheese high against the crust making it burn and caramelize. People come from around the world to try this pizza and for good reason. My favorite here is the sausage, cheese, and pepperoni deep dish.
2. Vito and Nick's (Chicago) - This Chicago Southside legend is the go-to for the best thin crust in the city or surrounding suburbs. Vito and Nick's has been on multiple celebrity food shows stating how good this pizza is. My favorite here is the sausage and cheese with giardiniera thin crust.
1. Pizza Bella (Palatine) - Pizza Bella is the best-hidden gem in Illinois. Tony, the owner, is so talented in his craft. He can make insane pizza creations in so many different styles. Tony makes the best Detroit-style pizza in Illinois, in my opinion. The only drawback about Pizza Bella is there are so many choices for delicious pizza that it's near impossible to decide. My favorite here is the Detroit style "Bruschetta Pizza."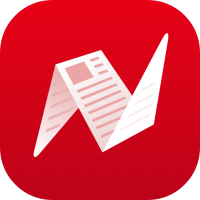 This is original content from NewsBreak's Creator Program. Join today to publish and share your own content.