My wife grew up in the area and frequented the restaurant with her family over the years. About 17 years ago was the last time I went to the restaurant and I didn't care for it then, but I was excited to try it again. The name of the restaurant was Bob Chinn's Crab House.
We arrived in the afternoon on a weekday and I remember it being so packed when we first went many years ago that we had to stand in a line outside to get in. On this visit, the restaurant was pretty much dead at the time we decided to go. The waitstaff was running around trying to set up, for what I assumed, a large dinner rush.
Inside the restaurant is massive and wide-open seating, almost resembling a beer hall. It is very dated with old wood paneling everywhere and everything looks so old and weathered. As we sat down, people started to pour in. We were lucky to have an attentive waitress during our visit because of the day and time we chose to dine. As they seemed to have a constant stream of loyal customers, I would hope one day they could afford to update the decor.
They brought out their signature garlic rolls to the table right when we sat down. They tasted horrible and were covered in way too much oil and garlic. It left us with instant indigestion.
I was craving crab legs and I know from experience that ordering in a restaurant, not buffet-style, that the crab legs are priced at "market price". My wife and I each ordered the 24 oz crab legs with red potatoes and a bowl of clam chowder. The clam chowder was very tasty and creamy, with just the right amount of seafood flavor and not overly fishy.
After we finished our soup, it was cleared from the table and our main dishes arrived. The waitress put our plates down and began to crack open the crab legs for us and remove the meat. She had asked us if we wanted her to remove the meat from the legs, which sounded like a good idea. She did the whole process with no gloves, which was a bit unappetizing.
The crab meat that she pulled out was not very much. The crab meat tasted old and fishy. The dish came with a small portion of red potatoes and a cup of dry white rice. The potatoes were definitely overcooked and the rice was hard and old-tasting. The crab legs were not king-sized as we expected, but rather 3 medium-sized at best.
Once we finished our meal, I asked the waitress for the bill and I definitely had sticker shock with the total amount. The clam chowder was $10 a bowl for each of us. The main dish of king crab legs, red potatoes, and rice was $75 for each of us. The total bill came to a little bit over $200. I could not justify the cost in relation to the food quality, decor, and atmosphere.
I now understand how Bob Chinn's was listed as the highest-grossing restaurant by Forbes Magazine in the U.S. with prices like these. I definitely felt ripped off with the overall price of everything. I gave this place a second try after many years of not eating there and I will not be returning again. There are far better seafood restaurants, in my opinion, for less money and a better atmosphere. I give Bob Chinn's Crab House a rating of 3 out of 1
© Frank S ChicagoFoodKing , 2021. All Rights Reserved.
Follow me to see more articles like this.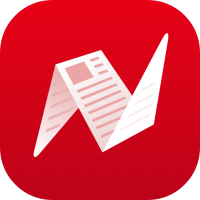 ...