Michelin stars are the most coveted honor in the restaurant world. And chefs will do everything possible to earn one. But now Michelin is expanding into America, meaning there's a whole new batch of restaurants for you to discover.
When you're looking at Michelin restaurants in New York City, you'll notice that there aren't as many of them as in other parts of the U.S. But it also means that these restaurants are way more exclusive and well worth a try if you get the chance!
Today, let's look at the only five restaurants in the whole of New York with three Michelin stars. Three Michelin stars mean - Exceptional cuisine, worth a special journey!
Chef's Table at Brooklyn Fare
Location: 431 West 37th Street inside the Brooklyn Fare market.
Food: Contemporary - French techniques with Japanese inspiration.
Price: $200 non-refundable reservation deposit per person.
The location is a unique spot for a Michelin restaurant in New York City, but Chef César Ramirez has made it work in his favor. This restaurant boasts a 7,000-bottle cellar.
Why it's on the list: Chef's Table at Brooklyn Fare opened up in 2008 and has since received high praise from critics nationwide. It's the perfect spot to try if you're hoping to impress someone with a fancy dinner or if you have to see what the fanfare is about for yourself.
Eleven Madison Park
Location: 11 Madison Avenue - Corner of East 24th Street and Madison Avenue
Food: Plant-based
Price: $335pp for the Dining room tasting menu. $175pp for Bar tasting menu.
Eleven Madison Park has been around for almost 20 years now, and they are still creating new dishes every day. It opened in 2004 and looks on to Madison Square Park. Their dining room tasting menu is impressively plant-based and serves 8-10 courses. The bar tasting menu is an abbreviated version of the dining room tasting menu and serves six courses.
Le Bernardin
Location: 787 Seventh Avenue
Food: Seafood
Price: $275 for Chef's tasting menu and $220 for Vegetarian tasting
Award-winning and current head chef at Le Bernardin, Eric Ripert, is dedicated to trying new things at his restaurant. He trained in kitchens that included those of Michel Bras and Joël Robuchon.
Why it's on the list: This restaurant has been around for almost 40 years, and this year marks its third Michelin star award. That's a long time for Michelin stars to be in the same place! Be prepared to be vowed by the seafood and a tempting vegetarian tasting menu.
Masa
Location: 10 Columbus Circle Time Warner Center
Food: Japanese/Sushi
Price: $650pp
Masa is on the list because of its high-quality ingredients, delicious food, and stellar design. In short, the best sushi on the continent. It's the first Japanese restaurant to have a Michelin star in America!
Chef Masa Takayama trained in Japan with Nobu Matsuhisa. He was later crowned the "World's Best Chef" by a restaurant guidebook in 2004. Masa Takayama came to New York from Japan and worked his way until he earned a Michelin star.
Per Se
Location: 10 Columbus Circle
Food: Contemporary with French techniques
Price: $355pp
Per Se is Michelin's award-winning restaurant at the Time Warner Center. Chef Thomas Keller has written two cookbooks, featured in a documentary about cooking, and has three Michelin stars under his belt. There are two menus: The Chef's tasting menu and a Vegetable tasting menu, each with nine courses.
Why it's on the list: The team at this restaurant is already so well known and awarded a Michelin star for its delicious food! Per Se is another one of those spots that have been around that long. It's hard to imagine a restaurant with this kind of history not on the list — they're doing something right!
Last Word
Michelin-star restaurants in New York City have earned a lot of recognition over the years. If you're looking to try some Michelin-starred food, then there's a pretty strong chance that you'll be able to find it in New York or one of its surrounding boroughs.
What are your thoughts on Michelin star restaurants in NYC? What's next for you as far as dining out goes? Let me know below!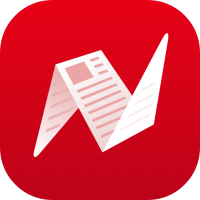 This is original content from NewsBreak's Creator Program. Join today to publish and share your own content.