San Diego is a city synonymous with hot weather, so it should come as no surprise that they have some of the best bars in California. Let's put beers aside and talk refreshing cocktails- perfect for when you need to cool down.
The following are a few spots you can head to in San Diego for a classic or craft drink on an evening out.
Kettner Exchange
Kettner Exchange on Kettner Avenue is a favorite in San Diego. The décor is minimal, so you can focus on the drinks, which are shaken, well-crafted and plentiful. Their signature cocktails are served in large punches, and their open rooftop patio has a great atmosphere.
If The New Gal with Thai Chile-Infused White Rum, Aperol, Lime, watermelon, and Kex Painkiller with a blend of seven magnificent Rums, Pineapple, Lime, Passionfruit, Coconut doesn't tickle your taste buds, what will?
Kindred
The contrast in the decor and music - giving it a death metal vibe, mixed with all vegan food service is a pleasant surprise.
You can choose from Refreshing, Springtime, or Direct cocktails. One of their refreshing cocktails, King Friday, is a mouthful with 151 Demerara Rum, Navy Strength Rum, Light Rum, Allspice, Rhubarb Amaro, Pineapple, Lime, Coconut, Chamomile, and Vanilla.
If you are vegan and refrain from drinking alcohol, they do offer mocktails. Kindred is loud and proud, great with some friends or your significant other.
Metl
Metl is a small speakeasy-style cocktail bar in the Gaslamp District of San Diego. The theme of the bar is rock, and they specialize in craft cocktails. Try the eclectic mix of cocktails such as Purple Rain with Old Habor Gin, Lavender, Lemon, Champagne, and Butterfly Pea Tea. Or TKO with Humbolt Spiced Rum, Bacardi Coconut, Orgreat, Cocoa, Coco Lopez, and Dropkick Cold Brew Float.
They are the perfect example of how a restaurant and bar can find ways to thrive amid the pandemic. When you think of ice cream, you think of everyone. But MetlBar Creamery & Cafe in North Park makes boozy ice cream for adults only, having an alcohol content of a cocktail. With 38 flavors, the adult and child in you will be drooling for more.
Raised By Wolves
Raised by Wolves is oddly located in Westfield UTC mall in La Jolla. It's a store in the front and a cocktail bar at the back, delivering an immersive experience from the moment you enter, taking you back to a different era. The interior is clean and stylish yet comfortable enough to make it a place you can relax and enjoy opulent drinks.
You can choose from Refreshing, Direct, or Decadent cocktails. If you are in the mood to splurge, why not try their Reserve List made with Vintage liquor.
That's a short and sweet list but not a complete wrap of what's available to you in the craft cocktail scene in San Diego.
A Bar Above
Now we'll shift gears and talk about making your craft cocktails at home. A Bar Above is a bar that could very well be the ultimate teaching guide in all things craft cocktails.
Chris and Julia Tunstall, the husband and wife team, have created a place where beginners, enthusiasts, bartenders, bar operators, or anyone sitting at home right now with a love of cocktails can learn to make great drinks. They teach everything from skills on how to make cocktails to designing your ingredients.
Here you will learn that it's not all about the drinks - yes, many would disagree, but it's also about the hospitality.
Check out the following topics of interest on their blog:
A rainbow of cocktails: How to make drinks by color.
Low carb alcoholic drinks.
A beginner's guide to making gin at home.
Easy ways to beautify your cocktail.
How to host a virtual corporate cocktail happy hour.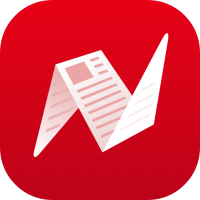 This is original content from NewsBreak's Creator Program. Join today to publish and share your own content.