Californians like to move to different places around the country but not always as far as you'd think. More on that later. They usually head towards Washington State and Texas. They also move to Oregon, Nevada, New Mexico, Hawaii, Arizona, Idaho, Utah, Montana, and Colorado - for the temperate climates, oceanic coastline, mountains, deserts, or lakes.
But let's talk about the real reasons why Californians have in the past few years and more so now during the pandemic been looking for greener pastures. There's no avoiding the chatter on the mass California exodus. California's population is close to 40 million people it's more populated than New York and Texas. But in the last quarter of 2020, 267,000 people left the state, and only 128,000 entered. Anybody else concerned over these numbers?
Gentrification
Yes, over the past few years and before the pandemic, gentrification was happening. It causes many marginalized and low to middle-income families to leave California for more affordability and opportunity. From a list of 20 most gentrified cities in the US, between 2012 and 2017, five of them are in California:
San Francisco-Oakland
San Jose
Sacramento
San Diego
Los Angeles
The overall cost of living is high, so are income taxes and property values. All cited as reasons for people and companies moving. Houses are one and a half times higher in California than in other states in the US.
The state of Texas seems to be the magnet, with six companies deciding to leave, amongst them Hewlett Packard and Tesla. The top five popular states being Texas, Florida, Ohio, and Arizona. California has an economy that depends on technology and trade. It makes you wonder if people are following their lead.
The Pandemic
Now, because of the pandemic, the demand to live in big expensive cities is declining, and more people are looking to move to affordable cities instead. Due to job losses, people can't afford the lifestyle anymore. With the rise in remote working even companies such as Twitter, based in San Francisco, California, have decided their employees can permanently work from home.
The following map shows moving in and out of California.
It does paint the picture that more people have left, and the numbers don't lie. However, before the pandemic, it was people who came internationally, many internationally. Also, the fact that you can work from home means you don't have to commute. You can still live in the state you prefer, like California but more to the suburbs, where housing is cheaper, and you can still enjoy all the perks of that state only being a city or a few away. It's the argument some have made that the exodus is a myth. Many people did move but remained in the state of California.
Climate change
California is experiencing a great deal of change in its weather due to global warming. Between 2011 and 2016, California wildfires have caused $2 billion in damage. The heat, drought, fires, poor air quality, and water shortages are factors pushing people to relocate. And that's just the tip of the iceberg. Consider what the ongoing migration in the US will lead to - poverty, inequality (far worse than what we see due to the pandemic), unemployment, and straining of services and infrastructure in newly populated cities.
What's ahead for California
While we can't predict the future and only forecast what might happen. To keep the state functioning the way it is, they will continue to need high-income earners and educated people to continue contributing to taxes and the economy. It begs the question, what will California look like in five years? Will property values drop in cities with an outflux and increase in cities that see an influx. When more people move from a city, that city can suffer economically, as it loses jobs, businesses, and tax revenue.
'Leaving SoCal' and 'CalExodus' might become more familiar terms. There's no guarantee that it will turn around. How long can people ride the gravy train - working from home, moving to cheaper cities, and having their income go further? How long will companies allow remote work? And there's no guarantee that it will continue either - will the desire to live on the coast, strong housing markets, and jobs lure people back?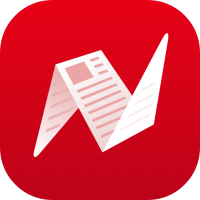 This is original content from NewsBreak's Creator Program. Join today to publish and share your own content.