In California, it's trendy to eat on the run, but for those who prefer a more civilized meal and don't mind paying for the privilege, here are some of the most prestigious restaurants in California that were awarded one or more Michelin stars from 2000 to 2018.
California has been attracting many food critics and gastronomic expert's attention with its high ranking in the Michelin guide's list of top restaurants.
French Laundry
French Laundry is a Michelin-starred restaurant located in Yountville that serves a tasting menu of modern-style French cuisine. The restaurant has been ranked as one of the best in the world by many publications.It has also set many culinary trends. There is the introduction of sommelier-style wine service and unconventional ingredients combination with two tasting menus offered daily. In addition, its wine list features more than 3,800 selections.
In addition, this means that the restaurant is popular among food critics, who have awarded it more than 100 awards for its food ratings. Its annual report also stated that the restaurant grossed more than $15 million in revenue per year.
They are now taking reservations, and you can book here: https://www.exploretock.com/tfl/
Spago Beverly Hills
Spago is a two Michelin star restaurant located in West Hollywood that serves classic and innovative Californian cuisine. In addition, the restaurant is one of Wolfgang Puck's signature restaurants. It also serves Asian-inspired dishes such as Kobe beef with truffle sauce, foie gras with a cherry reduction and braised Kobe short ribs with black sesame seeds.
The restaurant also holds the position as one of the most profitable restaurants in Los Angeles due to its high-end clientele.
Bouchon
Bouchon is a French Bistro located in Yountville that serves French cuisine. The restaurant serves simple food made from the freshest ingredients. It has maintained its status as one of the most prominent French Bistros in California and has been awarded one Michelin star between the years 2010 to 2015. The restaurant is popular among food critics who awarded it more than 80 awards for its food ratings by the France-based Michelin Guide San Francisco, Bay Area & Wine Country, the Santa Rosa Press Democrat, and the San Francisco Chronicle.
Madera
Michelin star Madera is an American-style Bistro located in Santa Monica that serves continental cuisine. In addition to receiving positive food reviews, it also received accolades for its attentive and friendly staff, which are well-trained in wine and drinks pairing.
It was also ranked 10th on the best restaurants list in Los Angeles by Zagat Survey for two consecutive years (2016 and 2017).
Michael Mina
Michelin star Michael Mina is an American-style restaurant located in Beverly Hills that serves contemporary Italian cuisine. It aims to produce recipes prepared under the supervision of its chef, Michael Mina. In addition, it also offers a variety of wines and cocktails at its bar. In 2017, it received a Michelin star for the first time in its history.
"Every day we challenge ourselves to be better than yesterday. It is our job to surprise and delight our guests – to give you what you never knew you always wanted." - Chef Michael Mina
Coi
Coi is a restaurant located in San Francisco that has received accolades for its food and wine pairing since it opened in the last decade. It received three Michelin stars in 2017. The restaurant serves seasonal cuisine with ingredients sourced from local farmers. In addition, Coi takes pride in its wine selection, which contains more than 1,000 selections from all over the world.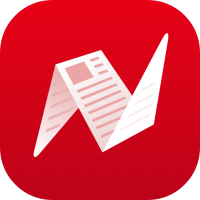 This is original content from NewsBreak's Creator Program. Join today to publish and share your own content.