As the month of September comes to an end, many California residents have even more reason than ever to worry about how to they're going to pay their rent and bills. The pandemic related moratorium is officially ending. That means that, financially speaking, thousands of people's backs are currently up against a wall.
The good news is, California residents can receive money for rent, as well as financial assistance with paying their utility bills, but they need to do it quick.
Eligible households can apply for California COVID 19 Rent Relief, using the available portal on the Housing is Key website.
Notification about help paying rent and bills
California residents have been receiving notifications in a number of ways, including receiving emails from their local union representatives.
In case you missed the memo, email notices from SEIU 2015 have gone out to thousands of union members.
According to the email:
"As California's eviction moratorium is set to end this Thursday, September 30th, please consider the following information if you have fallen behind on rent and/or utilities as a result of the COVID-19 pandemic. There is help available."
The notification went on to explain that California renters are encouraged to apply for the assistance, via the state run Housing is Key program.
The financial assistance being provided to tenants can go back as far as April 1, 2020, and will cover both unpaid rent and unpaid utilities.
This relief is meant to help those who have been impacted by COVID-19, in various ways. The email went on to say:
"Applicants may qualify regardless of immigration status and will not be required to show proof of citizenship. All applicant information will be kept confidential and will not be shared."
Needless to say, anyone interested in receiving assistance from this program needs to visit the website sooner than later.
By doing so, you'll be able to determine if you're eligible right away. If so, a link will be provided for you to go and COMPLETE THE APPLICATION PROCESS.
Do you want to learn more about the financial assistance available to California renters, seeking help paying rent and bills?
For more details, visit: https://housing.ca.gov/covid_rr/program_overview.html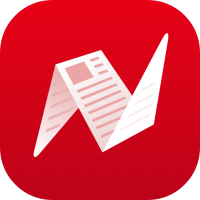 This is original content from NewsBreak's Creator Program. Join today to publish and share your own content.