This past Saturday was a day of music and art all around Los Angeles, as Southern California residents got a chance to enjoy some fun and family entertainment outdoors.
Some families and individuals chose to venture over to the Baldwin Hills Crenshaw Mall, where the 2nd Annual Leimert Park Jazz Festival was taking place.
Among other things, the festival included:
Numerous food trucks on site.
Free backpacks and school supplies given away.
Free COVID-19 vaccinations for unvaccinated individuals, 12 and over. People can just walk up, and no appointment or insurance is required.
First-time homebuyer programs
Small business/entrepreneurial programs
Physical/emotional & mental wellness programs and services
Youth programs and details about available services
· Free COVID-19 and HIV/STD testing
Winners of the festival's Art Competition:.Jacadi White and finalists: Maria Elena Cruz and Udeze Chidi Ukwuoma,, all had their artwork on display for all to enjoy.
The Five Points Youth Foundation Event
Not to be outdone by the bigger event at the mall, The Five Points Youth Foundation (ocated at 1820 W. Florence Avenue) had their: Hall of Fame Summer Paintout. This musical entertainment and art event was equally as enjoyable and beneficial to the community.
In similar fashion as the jazz festival, there was good food, great music and DJs, as well as lots of local vendors and entrepreneur businesses. But the most popular part of the event was the breathtaking at 4th Annual Graffiti Exhibit. If art is what you were looking for, this exhibit certainly had enough of it to offer.
The The Five Points Youth Foundation was pleased to sponsor those they referred to as: "talented legendary great artists" at their South Central location.
The artists spent the day working hard on their artwork, on the walls of the alley adjacent to Florence Avenue, (between the Jack-in-the-Box and St. Andrews Place).
Just like the vendors and various business owners who came together to sell their wares, the artists all lined the alley on either side, working side-by-side, in harmony with one another. While a lot of the artwork had been completed, and the artists were nowhere in sight until later on, many of them were still working on their walls, determined to perfect the pieces they were creating. Candid shots of the artists at work include these images:
The Five Points Youth Foundation relies on donations they receive online, and from this event and others like it. The funds::
"…help beautify this community sound stage, emergency planning/disaster relief staging area and event venue."
To learn more about the foundation, visit: Five Points Youth Foundation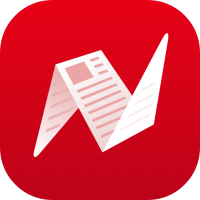 This is original content from NewsBreak's Creator Program. Join today to publish and share your own content.