Have you heeded the recent warnings about this South Los Angeles intersection?
If you got a chance to read a recent story about a dangerous South Central Los Angeles intersection to avoid whenever possible, this latest update won't be a surprise. Not only have at least four additional accidents occurred since the story was published 5 days ago, but another busted fire hydrant also sprung a leak today.
The ongoing problem of vehicle collisions at the unlucky intersection was highlighted in a story when a local resident estimated observing more than 1000 collisions at the intersection of Florence and Western, within a 13-year period. Even more troubling is the fact that the figure was an estimate that was believed to be considerably lower than it should. And as was mentioned, since then, we can add an additional 5 accidents, counting today's collision.
The latest episode at this highly dangerous intersection only involved one vehicle, however, the automobile managed to sideswipe the the fire hydrant on the northwest corner of Western and Florence. The driver of the vehicle appears to have made a misjudgment went executing a right turn onto Florence Avenue, and sideswiped the hydrant, causing it to begin spilling water onto the streets of the busy intersection.
No one appeared to be injured, and while the water continued pouring out of the damaged hydrant, the water didn't began shooting into the sky until attempts were being made to close the valves down. As usual, three first responder vehicles from station 66 were on the scene again, along with a city utility crew, and the hydrant was eventually shut down after close to an hour.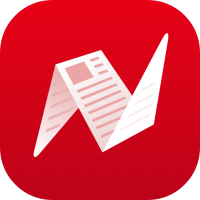 This is original content from NewsBreak's Creator Program. Join today to publish and share your own content.