Governor Gavin Newsom speaks and reminds crowd that the recall is about "you".
In a television interview, Governor Gavin Newsom reached out to the Latino community, and addressed the issue of his recall. He spoke and told them: "Don't think for a second that this recall is not about you".
His reference was to how the fight to have him recalled, and his stand on immigration are both related. It's no secret that California has been in a continual battle over the current governor's controversial handling of issues directly related to Mexican immigrants and their immigration status.
Governor Newsom has been one of the biggest advocates for DACA; a program designed to help individuals facing problems securing citizenship.
According to the official description of this program:
"Deferred Action for Childhood Arrivals (DACA), is a policy allowing certain undocumented young people who came to the U.S. as children and meet several criteria to be considered for temporary relief from removal. However, DACA does not provide lawful status.
Once granted, DACA is valid for two years and may be renewed. Individuals granted deferred action will also be eligible to request employment authorization, a legal work permit issued by the federal government. DACA applicants go through extensive background checks, and it is granted on a case-by-case basis."
California is a state with a large population of Hispanic people. One Statistical Research firms' Jan 2021 report, just two years ago, California had the highest Hispanic population in the United States, with more than 15.57 million people of Hispanic heritage.
But while the whole immigration issue is prominent on the minds of many who seek his recall, other critics are fixated on another reason to try and have Newsom ousted. Gavin Newsom's stand and policies regarding global warming and climate change don't sit well with many individuals and groups.
During his time in office, he has been vocal about his views on what is happening to the environment, and issues concerning global warming, and the negative effects of climate change.
As a result of his views, California has some of the country's strictest environmental laws, and Newsom is committed to matters involving renewable energy. He has also been vocal about his stand about the need for crackdowns on fracking.
In spite of the ongoing fight to have Newsom removed, in an overwhelming vote, the California Republican Party voted against endorsing a candidate in the pending recall election. It is believed that this was done, in an effort to prevent dividing Republicans, which would potentially depress the turnout.
For various reasons, some former supporters of Newsom may be choosing to jump ship, and get onboard with the recall. But others worry about what that would mean for any pending legislation or past accomplishments related to immigration, climate change and other issues. It is likely that a successful recall would put a halt to related projects and activities.
Now that ballots have been sent out to citizens in Los Angeles, residents have until the September 14th deadline to turn in their vote on whether or not to recall Governor Newsom.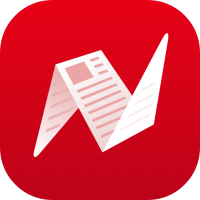 This is original content from NewsBreak's Creator Program. Join today to publish and share your own content.