Chicago awaits passing of new SB2122 bill that prohibits police from lying to minors during interrogations.
Residents in Chicago Illinois have their fingers crossed about a new bill that will have a serious impact on their current judicial system. The SB2122 just passed in the Senate, is on its way to being a law. If eventually passed, it will prohibit law enforcement from lying to children, as they try to make their cases and obtain confessions.
For years, there has been a longstanding policy for law enforcement to fabricate lies when interrogating suspects and persons of interest in their criminal cases. Not just in Illinois, but all over. It just happens to be a lot worse in the windy city.
According to one national report, Chicago has a 1 out of 4 conviction rate, of those who were later discovered to have been falsely accused. As a result, 357 people have been exonerated because of false allegations that led to their incarceration.
No one can deny how sad it is to pay a visit to The Northwestern Center on Wrongful Convictions website, and view the long list of names of Illinois exonerations. The charges of each conviction, as well as the time given in each case is also cited on this list. Even from a cursory scan and minus any statistical research, you can clearly note from the list, that at least 80% or more were convicted of some degree of murder.
Needless to say, you can imagine the length of sentences those judges imposed. But Illinois isn't the only state guilty of false convictions.
A 2017 report by the National Registry of Exonerations found that blacks are more likely than whites to be wrongfully convicted. Blacks also spend more time in prison for those false charges, before ever getting a chance at exoneration. The report went on to highlight the disproportions by pointing out how African Americans represent only 13% of the U.S. population, but in spite of that fact, they still make up 47% of the estimated 2,000 people exonerated and named in the National Registry.
With Illinois having such a high incidence of wrongful convictions, the SB2122 law, if passed, will be significant to the state. The bill was first filed with the Secretary of the Senate Committee by Sen. Robert Peters, in February 2021, and he has has much to say about the reason for the bill since then. His words to the Illinois General Assembly were:
"When a kid is in a stuffy interrogation room being grilled by adults, they're scared and are more likely to say whatever it is they think the officer wants to hear to get themselves out of that situation, regardless of the truth," Peters said. "Police officers too often exploit this situation in an effort to elicit false information and statements from minors in order to help them with a case. Real safety and justice can never be realized if we allow this practice to continue."
In essence, the bill declares that a minor's statement would not be admissible if it was obtained by deceptive acts committed by law enforcement officers involved with the case.
When interviewed about the prospect of the bill, Peters referred to the deceptive interrogation tactics involving kids this way
"Police officers should not be able to lie to kids for their own gain, period," Peters said. "It's a disgusting practice, and I'm glad that my colleagues in the General Assembly agree."
Now that the legislation has successfully passed in the Senate, and without opposition, the final approval will come after it is sent to Gov. JB Pritzker.
Recently, Terrell Swift, an African American Illinois man spoke out about the bill. He was released after being falsely convicted of rape and murder 15 years ago, specifically due to the deceptive tactics that were used to help convict him.
Swift indicated his desire and eagerness to see the new law pass, so that it can hopefully help prevent others, especially young black men, from being falsely charged and convicted like he was.
Now the question remains, which states will be next to enact new the SB2122 law?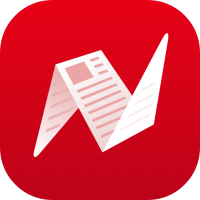 This is original content from NewsBreak's Creator Program. Join today to publish and share your own content.