Group of black women nature lovers enjoy hiking and doing all things outdoors.
A Los Angeles based group of black women outdoor enthusiasts is steadily on the rise and constantly on the go. The group's popularity is slowly but surely catching on.
This black women's hiking group known as Black Girls Trekkin' has been in the news on numerous occasions, expressing how they feel about the lack of diversity in outdoor recreation.
Need for Diversity in Outdoor Recreation
The relatively low lack of diversity in outdoor recreation is something that Black Girls Trekkin is determined to be the solution to, in the Los Angeles area and surrounding areas.
One of their primary goals, is to help dis-spell the myths and misconceptions about black people (women in particular) not liking nature and the outdoors.
The black-owned outdoor company was founded by Tiffany Tharpe and Michelle Race, two young women who have been friends since they met in high school. Both these Angelenos share a love for nature and the outdoors.
While Tharpe and Race actually run the show, their team consists of a diverse group of black women, who love nature and the outdoor, just as much as the group's founders.
About Black Girls Trekkin'
The Adventure Leaders for Black Girls Trekkin' are: Nicole Snell, Jasmine Lowe, and Kaira Lewis. They help lead the group in fun and energetic hikes and other related outdoor activities.
The various events are hosted all over Los Angeles, sometimes, day trips are scheduled for outside the Los Angeles area.
Thanks to the donations and monetary contributions that the group receives, they try hard to help with parking, transportation, refreshments, and other expenses that some members may not be able to afford.
The wide array of activities they tend to schedule include family events, that enable women to bring their children along to participate, as long as they are supervised.
Black Women's Group Core Values
One visit to the Black Girl's Trekkin' website, and you immediately learn what the core values of this group are, and what they actually stand for.
Notice their primary focus:
Representation —" We're here to show the world that not only do black girls and women hike, we also run, climb, swim, and have a thirst for adventure that is too often underrepresented or unacknowledged. We're beautiful, black women who trek it out in the great outdoors!"
Diversity and Inclusion — "Though our group was created for black women, we strive to show support for- and stand in unity with- all underrepresented groups."
Education and Conservation — "We hope to inspire and build a community of people who want to preserve and protect this wonderful planet."
Conclusion:
Do you love to get out and engage in a variety of outdoor activities, but find that you're the only woman of color in the group?
If you live in or near the Los Angeles area, you can learn more about this outstanding group, by visiting them at: www.BlackGirlsTrekkin.com and finding out everything they have to offer.
More from this writer | @GoodeWriter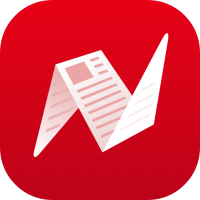 This is original content from NewsBreak's Creator Program. Join today to publish and share your own content.