Observing past pandemics can help us to anticipate what the current pandemic may bring. In the aftermath of adversity such as the Black Death, the Spanish flu, SARS outbreaks, Ebola outbreaks, and Zika, economies often repeated patterns we're seeing today. The first thing that happens during an epidemic is that people tend to accumulate savings (much like they have since our current pandemic began) when the world hunkers down and spending opportunities disappear. The second is that when people start spending again when life is getting back to normal, the economy recovers remarkably quickly. The third is that the economy after a crisis looks very different from the economy before it.
People get more adventurous in how they make their money—after the Black Death, more young men took to the seas, as crossing the ocean in search of fortune felt less risky after surviving the plague. After the stock market crash of 1919, startups boomed. Today, we see entrepreneurs once again stepping forward to fill gaps in the market.
Automation increases as firms adopt new technologies to fill labor gaps—companies accelerated their adoption of robots after both the SARS and Ebola outbreaks, and the 1920s saw rapid growth in mechanization. Today's rise in telemedicine and online shopping demonstrates the same trend.
Wages tend to rise in the aftermath of pandemics. This might, in part, have a slightly grim cause, when diseases kill enough workers that survivors have more leverage, but it's also because crises tend to shift cultural attitudes toward workers, prompting policymakers to focus more on solving unemployment than reducing debt or preventing inflation. The recent increases in salaries, especially in hard-hit sectors like hospitality, point to the same thing happening today.
A Changed Landscape
Our current pandemic is driving changes to the nature of work and the shape of many specific industries:
Ecommerce is here to stay. Even though consumers are returning to physical retailers, online shopping continues to grow.
Tech will play an ever-larger role in business, fueling cottage industries devoted to creating, delivering, and securing it.
Employer/employee relations will forever look different, as some type of work-from-home policies become the norm.
The ability to work remotely will have knock-on effects on the housing sector, potentially lessening demand in cities and increasing demand in further-flung areas.
The travel industry may never fully recover. While travel spending is picking up, experts don't expect it to return to 2019 levels until 2022—and the lucrative business-travel side of it may never fully bounce back. Some experts estimate it could take 10 years for business travel to recover, and even then, only to 70% or 80% of what it once was. Bill Gates expects it to settle into a new normal at 50% of pre-pandemic levels.
Downtown areas that were turned into shared dining, entertainment, and working spaces when indoor activities were forbidden may evolve into more permanently connective areas, where small businesses interact with each other in a more communal way.
What to Expect in 2021
Vaccines, healthy saving accounts, and pent-up demand for goods, services, and experiences are currently driving a boom of historic proportions. US GDP grew at 6.4% in the first quarter of 2021, and economists forecast the second quarter to grow by 8.1%. Total consumer spending has now exceeded pre-pandemic levels, driven in large part by sectors that enable a resumption of normal life—clothing, beauty products, entertainment, and transit are all experiencing rapid growth.
What to Expect in 2022
Currently, the Federal Reserve anticipates a slowdown in 2022, forecasting GDP growth of 3.3%, but many economists contend that's probably too low. They predict we might instead see a slowdown in the second half of 2021 because of ongoing supply-chain issues, but that once supply chains catch up, the economy will get another boost, leading to higher-than-expected growth in 2022.For example, housing construction is currently hampered by material costs and shortages, causing many potential home buyers to defer their purchases. This is also true for the auto industry, currently constrained by a shortage of microchips. Additionally, the influence of stimulus checks and the initial euphoria of reopening may fade in the second half of 2021. Economists still expect strong growth, but if the economy cools a bit, and pushes some activity into next year, it might actually ward off some inflationary pressures and allow the economy to continue strongly for quite a while longer.
What's Next?
Experts advise us to expect a multiyear boom, but they caution firms to not expect a return to business as usual. Instead, companies should look for new opportunities while absorbing the lessons of the downturn and preparing for the next. This might mean strengthening your supply chains, building redundancies in your labor force, and fostering a network of support with other businesses.
CashNut Takeaway QuestionsHow have your interactions with businesses changed since the start of the pandemic? Which changes are you likely to stick with? Which are you hoping to abandon as life returns to normalcy?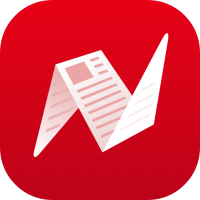 This is original content from NewsBreak's Creator Program. Join today to publish and share your own content.