Heatwaves, droughts, wildfires, and flooding are ravaging broad regions across the planet. Even more worrisome: Scientists didn't see this coming—at least, not like this. While established climate models have correctly predicted the rate of the planet's warming, they've underestimated the intensity and frequency of the extreme weather events it would cause.
Those miscalculations mean that we're underprepared for the realities we're facing and will continue to face as conditions inevitably worsen, despite mitigation efforts.
What the Models Got Wrong
Some scientists believe the models underestimated how the planet's warming would impact the jet stream, which contributes to heatwaves, droughts, and flooding. Here's how it works:
The jet stream is a strong air current that pushes weather systems in its path. Greater temperature differences between warm tropical air and cool polar air make the jet stream faster and more powerful.
However, the Arctic is warming much faster than the rest of the globe, quickly shrinking that temperature gap and slowing the jet stream.
As a result, a weather system sits pummeling the same region for longer periods before getting pushed along.
Additionally, warmer air holds more moisture. As Earth's temperatures rise and the air absorbs more water vapor, it acts as a greenhouse gas, trapping even more heat in a vicious cycle. The water-saturated air also causes heavier rainfall and precipitation, which is why Zhengzhou, China recently had a year's worth of rainfall in one day—breaking records going back 5,000 years.
The Smoking Gun
The weakened jet stream contributed to devastating flooding in Germany and Belgium as well as unprecedented heat and wildfires in Yakutsk, Russia, one of the oldest cities in the world. But it was the heatwave in Canada and the Pacific Northwest that really flew in the face of climate models' projections.
It wasn't just that the heat broke records, but by how much: In several cities, temperatures surpassed records by 9F. According to a recent report, that heatwave would have been nearly impossible without human-caused global warming.
Hot, Dry, and (Potentially) Powerless
The anomalous heat wave was one in a series that have relentlessly baked the American and Canadian West this summer, exacerbating extreme drought conditions. For the multibillion-dollar agriculture industry, this is causing devastatingly dry soil and forcing farmers to rely more heavily on diminishing groundwater to sustain crops.
For residents, the drought will likely lead to water restrictions and an overburdened power grid: As people crank up the air conditioning, falling water levels in reservoirs are struggling to generate the hydroelectric power that helps to supply the region's electricity. Last summer, that led to rolling blackouts in California, and all signs point to more ahead.
Additionally, the parched earth is ideal tinder for dozens of active wildfires, which have already scorched more than 1.1 million acres in the Western U.S. and continue to burn.
From Prevention to Adaptation
At this point, experts say it's too late to prevent these extreme weather conditions from continuing and worsening—instead, we must learn to adapt. This will take many forms, including:
Updated building codes to withstand severe weather and heat.
Early warning systems that alert people about extreme weather events and close schools and other facilities, as necessary.
Better public infrastructure, including more shaded areas and cooling centers.
More investment in green innovations, such as renewable energy, decarbonizing methods, and solar geoengineering, would make clouds and particles in the air more reflective to bounce sunlight away from the earth instead of absorbing its heat.
If there is a silver lining in this bleak outlook, it's that adaptation is an easier pitch than cutting emissions:
While the benefits of cutting emissions are vague and long-term, adaptations have more direct and immediate payoffs.
The financial burden won't fall entirely on governments, as incentives are growing for private industry to invest in adaptations.
Adapting Is Good Business
As extreme weather worsens and the damage widens, private investments in adaptations make good business sense. First, the costs of not adapting will steadily rise, in the form of property damage, risk-based insurance premiums, and the costs of installing emergency systems and power. Second, there's evidence that adaptation investments pay high returns: A study of buildings in storm-battered Florida found that every dollar invested in adhering to stricter building standards brought 3.5x benefits.
Extreme Weather Is the New Normal
The planet has warmed more than 1.8F since before the Industrial Revolution, and the Paris Climate Agreement aims to keep that from doubling. However, we're falling far short on many fronts, which means the planet could soon be nearly 5.5F hotter than pre-industrial times. That would wipe out harvests, virtually eliminate coral reefs and the Amazon rainforest, and cause sea levels to rise by multiple feet, rather than inches.
Based on what the climate models got right and wrong, it's too late to reverse what we're seeing—it's our new normal. All we can do is learn to live with it and try to prevent things from getting worse.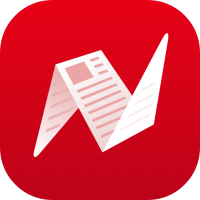 This is original content from NewsBreak's Creator Program. Join today to publish and share your own content.