The housing market is the hottest it's been in a decade and a half. February's home prices were 16% higher than last February's, increasing at the fastest pace since 2006. Almost 60% of listed homes get multiple offers and many sells within a day, sight unseen. The similarities to 2006 have people asking if we're seeing a repeat of the superheated market that preceded the Great Recession in the late 2000s—and if we'll see a repeat of the fallout.
Probably not. There are some signs of a coming correction, and the market is likely to cool somewhat. But there are many differences suggesting that today's boom won't bring about the same bust as the last.
High Demand
Home prices are being driven in part by high demand. Forced to stay (and work) at home during the pandemic, millions suddenly found they wanted more space or a second home to escape to.
At the same time, Millennials started aging into their 30s—prime homebuying years.
In addition, mortgage rates hit historic lows. In July 2020 they dropped below 3% for the first time ever.
Low Supply
Along with high demand, there's a historic shortage of available housing. In February of this year, there were 30% to 50% fewer homes on the market than a year ago, depending on which study you look at (a record annual decline either way).
Even before the pandemic, supply was low due to builders who recovered slowly from the Great Recession.
While the pandemic prompted many people to look for new homes, it encouraged others to stay put: Those already in homes were hesitant to sell them and become buyers themselves, exacerbating the tight market.
New construction hasn't kept up with demand. Builders have run into shortages of land, skilled labor, and materials. Higher material costs caused by tariffs and pandemic-induced supply issues have added an average of $26,000 to new builds, and some builders are responding by slowing production, hoping for cost decreases.
This Time It's Different
The housing boom in the 2000s was in large part-financed by risky loans to people with low credit ratings and mountains of debt. Today, lending standards are far stricter, meaning mass foreclosures are less likely in the event of an economic downturn or a drop in the market.
Lenders are favoring borrowers with pristine credit histories and large down payments as it becomes harder to predict who's risky—a safe bet this week might be an unemployed high-risk next week. 70% of mortgages in 2020 went to borrowers with credit ratings of 760 or higher, up from 61% in 2019.
Rising home prices encourage banks to avoid borderline risks: A borrower with a middling credit rating might have secured a $250,000 mortgage a year ago but is less likely to secure a $300,000 mortgage today.
Further, supply is unlikely to significantly increase as it did in the mid-2000s when builders flooded the market with new housing—today, builders are moving more slowly, reluctant to build more homes than they can be sure of selling.
Are We Headed for a Correction?
Some observers predict we've seen the height of the boom already, and that the market is poised for a correction.
Rising prices have priced many buyers out of the market: Around 60% of U.S. households wouldn't be able to afford an average home at today's prices. This is unsustainable.
The economy is still recovering from the pandemic-induced recession—unemployment is still high and job creation is slowing. This will increasingly limit how much people are able to spend.
Mortgage rates are rising. Even if jobs recover, rising rates may outweigh their effect: In 2018, home sales declined because of increasing rates, despite strong job creation.
Further, some recent sales may have been sales that would have happened in the next few years anyway but were accelerated by the pandemic. This might lead to a natural slowdown since pent-up demand has already been met.
Or a Prolonged Boom?
However, others argue that even if the market cools, it's unlikely to crash. Supply will stay low for the foreseeable future, while demand will stay high as more Millennials, and then Gen Zers, age into homebuying.
Additionally, some governmental policies intended to help potential homeowners might end up prolonging the heated market. During his campaign, President Biden developed a housing plan to assist first-time homebuyers with a $15,000 tax credit. This may end up increasing the supply of people looking to buy homes without increasing the supply of homes themselves, resulting in ever-higher prices.
Finally, although mortgage rates are rising, they'll likely stay relatively low: The Federal Reserve recently announced that they'll maintain low-interest rates until employment and inflation goals have been met, both of which are still a long way away.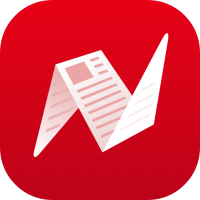 This is original content from NewsBreak's Creator Program. Join today to publish and share your own content.