In recent times, the market has been very volatile, and retail investors are making a lot of mistakes that can adversely impact our hard-earned money. It must be understood what should be done when the market becomes volatile. There are 5 key mistakes that should be avoided.
These 5 tips will guide you not to make any of the mistakes mentioned.
Don't Panic
One of the most important points to remember is not to panic because the biggest mistakes are made in panic.
For Eg
Assuming you have 10 stocks in your portfolio, you can buy them after researching detailed information about them. The market is down, so you have sold some stocks and purchased new ones, thus increasing your chances of losing money. Moreover, you can also analyze the stock in depth when you buy it so that you realize the future potential of the company.
During a bear market, you can take advantage of the opportunity to buy too many stocks at less expensive prices. And if you bought some stock at $100 and then it declines to $80, then you can buy those cheap.
As long as you don't panic, holding these stocks can help you in the long run.
Right asset allocation
Whenever there is a bull run in the stock market, we invest our money in equities, small-cap and risky stocks; as a consequence, most of our money is invested in equities only. When a market falls or a correction occurs, our portfolio is impacted. Due to this, the advice is to make sure your portfolio has different asset classes and take advantage of diversification.
When investing if you know your risk, you should invest some in equities, some in debt, and also some in Mutual funds.
Regardless of the market's ups and downs, you can still maintain your asset allocation and risk stays the same.
For eg
If it is at 40% equities it will remain the same if the market is at 16000 or 20000.
For long-term benefits, do not move your asset allocation during a rally and make sure your portfolio is properly diversified.
Allocation of Defensive Stocks
In the market, there are certain areas of stocks and sectors that are not affected by economic events. Because of this, it is said that if you invest in equity, you will expose yourself to market risk.
In this way you invest in some sectors that are defensive and in some that are cyclical, yielding returns and getting the benefits.
Therefore, it is commonly advised to keep a portion of your money in defensive stocks in order to preserve your capital. The defensive sector will not go down regardless of the market, allowing you to maintain your portfolio as a whole and avoid making wrong decisions.
The next time you invest in the stock market, always identify some defensive stocks to make sure you don't get scared when your portfolio goes down.
For eg.
During COVID 19, two sectors were the most defensive, known as Pharma and Information Technology. The whole market was down, and other sectors, such as the hotel industry, were heavily affected, however the Pharma and Information Technology sectors will not feel much impact. Although these sectors are not always going to be defensive, you have to do your own research to find out which sectors are defensive to you.
Stay Away from Prediction Gurus and Bad News
When the market falls there are many gurus who advise you that the market will go down from 16000 to 13000 and even 10000. Don't be fooled by the prediction people and keep your investment philosophy and strategy straight forward that way. In the case of bear times, you won't lose.
Investment Horizon
It is said that you should invest in equity for a minimum of 5 years. Over the years it will go up, but in the interim, it will go up and down, so you must sideline that and consider the long-term benefits and potential of the company you have invested in. Investments made for the long term will certainly pay off in the long run.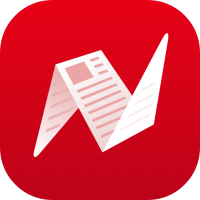 This is original content from NewsBreak's Creator Program. Join today to publish and share your own content.