As of this morning, a two-year-old boy has lost his life after falling from the second story of the Aurora Mall on Sunday according to the Aurora Police Department.
The department stated, "We are asking anyone that may have witnessed this, that have not yet spoken to the police, to please reach out to Metro Denver Crime Stoppers so that we may follow up with them."
It was confirmed on Sunday around 4:00 pm that the child had fallen from the second story of the Aurora Mall and was in critical condition. According to police the child jumped out of a man's arms, went over the railing, and fell to the first floor. The toddler was immediately rushed to the hospital.
Police have stated that the accident happened near the escalator at Taco Joe's. It has not been confirmed at this point if the woman, man, and child were on the escalator or just standing by it but police have confirmed that the child didn't fall down the escalator stairs.
According to Lieutenant Chris Amsler, "All incidents where a child of this age is seriously injured or killed are thoroughly investigated by our Crimes Against Children Unit."
The police have stated that they do believe the incident was an accident even though the investigator is in its early stages. Witnesses have said that they saw the toddler lying on the ground without moving.
According to Cesar Solorzano, a witness, "At first, everybody was crowded around him and I think someone was checking his vitals." Cesar says that he was shopping near the incident when he heard a woman screaming and that, "I feel really sad for his parents, you know? They came shopping and ended up having to go to the hospital, not knowing if their kid was going to survive."
Sources:
https://kdvr.com/news/local/2-year-old-in-critical-condition-after-falling-from-2nd-story-at-aurora-mall-police-said/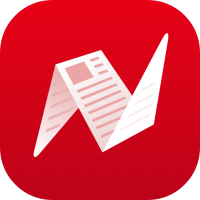 This is original content from NewsBreak's Creator Program. Join today to publish and share your own content.