There are plans being put in place by Denver's Mayor, Michael Hancock, for a $450 million infrastructure bonding package which would include a state-of-the-art arena at the National Western Center.
During the Mayor's annual State of the City address which was conducted virtually this morning, he made references to the arena which would possibly replace existing facilities and would be at the National Western Center.
According to spokesman Mike Strott, "The pandemic happened, so we kind of had to change tack a little bit."
Mayor Hancock said that he was ok with using bonds for the arena and that if voters approve the measure it will provide the city leverage with investors. The majority of Hancock's speech was around the topics of criminal justice, homelessness, and post-pandemic life. Yet the most substantial spending proposal was the infrastructure package, a $450 million dollar investment that would supposedly help create good-paying jobs, millions in work wages and a billion dollars in economic benefits.
The Mayor stated that he would be referring his bonding proposal to City Council this week. The arena project which would contain 10,000 or more seats is estimated to cost $160 million which is the largest share of the spending proposal
Several other line items include $37 million for homeless shelters, $53 million for Parks and Recreation projects, and $61 million for transportation projects.
Hancock detailed additional spending which is coming from the federal American Rescue Plan which included $21 million for nonprofits, neighborhoods, and businesses and $28 million for affordable housing projects.
Sources:
https://www.denverpost.com/2021/07/26/denver-arena-state-of-the-city-speech-michael-hancock/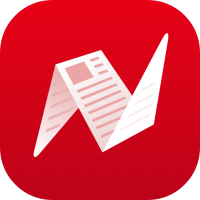 This is original content from NewsBreak's Creator Program. Join today to publish and share your own content.