As part of a transition to cleaner energy within Colorado Springs Utilities, the Martin Drake Power Plant is aiming to stop burning coal in September.
There is only one coal-burning unit left at Drake which is a generator that was built in 1968 that produces 77 megawatts of power or about 7% of the power produced through all of Utilies' gas, oil, and coal generators.
The generator is meant to be transitioned over to natural gas on September 1st which means that staff members are preparing to decommission the plant and tear it down. The final delivery of coal to the plant could be within the next month. The Colorado Springs Utilities' Ray Nixon Power Plant will continue to burn coal through 2029.
Construction will be starting construction six weeks sooner than anticipated because Utilities received a state permit this week as part of Drake's closure that allows the power provider to start the construction.
According to CEO Aram Benyamin, "This permit is a huge win for Utilities."
$100 million is the amount that Utilities expect to spend on the new generations that can burn diesel or natural gas according to the recently issued permit. Transitioning to natural gas should save Utilities money over time because the new generators will require less staff to run.
Utilities is also planning for one emergency generator that would burn sole diesel and their permit allows for them to store 30,000-gallon tanks of diesel on site.
The majority of the time, however, the new generators will be running on natural gas which is a fuel that produces half the C02 equivalent emissions of coal. It will also produce fewer particulates and sulfur dioxide which are the types of pollution that can irritate the lungs.
Sources:
https://gazette.com/news/colorado-springs-power-plant-may-soon-stop-burning-coal/article_bd58c6c2-eb14-11eb-948a-4b743aa2206c.html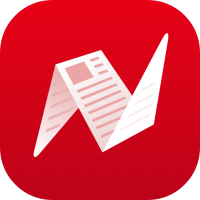 This is original content from NewsBreak's Creator Program. Join today to publish and share your own content.