Denver Public School officials now have state guidance in hand and are trying to decide whether or not they will be requiring students to wear masks in the upcoming school year. They will need to make a decision within the next month, as school begins on August 23rd.
Yesterday the state teacher's union said that in-person classes are the best option for students. Individual districts and schools will have the authority to decide whether to require marks or vaccinations to prevent the spread of COVID-19. That being said, the Colorado Department of Public Health and Environment suggested earlier this week that anyone two years old and up who is unvaccinated should wear a mask.
According to spokesman Will Jones, officials are working with public health experts to decide on whether or not they should impose more stringent requirements. Will says, "While we anticipate a return to more normal operations, it is possible that some requirements (such as the use of masks) will continue at the start of the school year."
Amie Baca-Oehlert, who is the president of the state's teachers union, says that as numerous districts across Colorado debate whether or not they should follow the state health department's commendations, teachers and professionals should be included in the conversation. According to Amie, "Educators are on the front lines of this and their expertise is critical to any planning that will take place for the 2021-22 school year."
According to Rob Gould, president of the Denver Classroom Teachers Association, his organization needs to work with DPS and the Metro Denver Partnership for Health to keep students, staff and families safe. Rob encourages everyone who is eligible to get vaccinated so teachers can continue working with students in person stating that, "Vaccinations are the key."
Sources:
https://www.denverpost.com/2021/07/22/denver-public-schools-mask-requirements-colorado-education-association/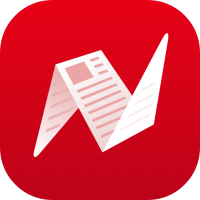 This is original content from NewsBreak's Creator Program. Join today to publish and share your own content.