Framework Cycles is partnering with Bikes together to host a bike-in movie night tomorrow, July 23rd. The agenda for the evening currently includes a community bike ride before the screening of the short film, "Fixed Up-A Terrible Idea" which will be followed with a showing of the 1998 Canadian film, "2 Seconds."
Framework Cycles is known for its friendly mechanics, affordable prices, and in-store cafe. However, it offers even more as they have a partnership with Embark Education which is a space that provides middle school students the opportunity to learn while doing activities. Jake Covert, the shop manager of Frameworks has said that their mission is to "provide an authentic, real-word classroom experience and to help support their education from a financial standpoint as well."
The cafe and bike shop serve as a classroom for Embark Education while also fixing and selling bikes and serving coffee. Students are able to take core classes and electives within the shop. The micro-middle school has an approach that involves hands-on tasks instead of just sitting at a desk.
Jake explains that "If the students are working on percentages in math class, they will often incorporate the bike shop's point of sales and inventory."
Embark Education is a tuition-free, private institution with a total of 30 students, 10 per grade. The events this weekend is so that Frameworks can spread awareness about their educational efforts, therefore they will be accepting donations. Every single proceed from the bike-in movie will go to Bikes Together to help support cycling education.
The movie screenings will happen in Framework's backyard by using an overhead projector. You will have the option to watch the movies either picnic-style or from your own chair or blanket.
Sources:
https://theknow.denverpost.com/2021/07/22/framework-cycles-denver-movie-night-bikes/263293/
https://www.frameworkcycles.com/bikes
https://www.embarkeducation.org/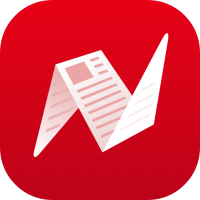 This is original content from NewsBreak's Creator Program. Join today to publish and share your own content.