The uptown spot farm-to-table Beast + Bottle was a very popular restaurant for Denver locals. In early June they had their last dinner service and longtime friends, employees, and fans of the restaurant stayed late into the night toasting to the restaurant's memory after their eight-year run on 17th Avenue in Denver.
Aileen and Paul Reily the restaurant's owners announced in the spring that they would be closing their flagship business for good in its original location but indicated that something else could be in the works.
Earlier today Aileen and Paul announced that their latest restaurant endeavor will open in the fall at the Hyatt Centric Downtown Denver. It is going to be called Apple Blossom and it will be located near 18th and Champa.
A release states that Apple Blossom will be bringing their whole-animal cooking chops of Beast + Bottle and Reilly's other neighborhood Italian restaurant Coperta. The pasta in the restaurant will be made from Colorado grains onsite and the fish and meat will be sourced from around the state and region. Food and drinks will be served all day and the team will be in charge of in-room dining and hotel event catering.
One noticeable change is in the brand new space from Beast + Bottle which was popular for its cozy dining room and bar that only sat a few different patrons.
Paul Reily, a local chef, states that the most important factor is opening a restaurant with the ability to locally source its food. Paul states, "That's not to say that we won't have another really farm-focused concept. It just maybe won't be called Beast + Bottle."
Sources:
https://theknow.denverpost.com/2021/07/21/apple-blossom-restaurant-paul-reilly-hyatt-denver/263248/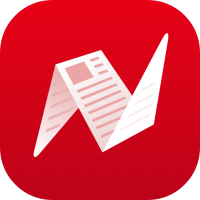 This is original content from NewsBreak's Creator Program. Join today to publish and share your own content.