Everything started on July 1st when Sean Dubois had a woman get into his garage and pedal away on his $5,000 mountain bike.
"It makes me livid. I was just gutted, you know. It's one of those things where you wish it wasn't you." Sean says that he wasn't home at the time but the theft was recorded on camera, along with the following events.
The woman bike thief discovered the bike had a flat tire once she rode around the corner. She stopped removed the tires off the bike and started carrying them away. Then, she was approached by Josh Berman, Sean's neighbor who knew something suspicious was happening.
Josh says, "They did not look like they belonged to her and I asked her, where did you get those wheels?" Then he began recording. heron his phone. He says, "She turns around and swings one of the wheels and hits me in the chest. At that point, I back away and she's screaming and yelling, and there's a FedEx delivery guy, and she's screaming, 'This guy's stalking me. He won't leave me alone,"
Josh began backing away and he returned to his office, discovering that the rest of the bike was in the right-of-way. Josh picked up the bike and started carrying it over to his parking lot.
The woman sped into the parking lot in a Ford Bronco and smashed into another vehicle while trying to hit Josh who states, "She was trying to hit me. She was trying to take me out. She wanted that bike enough she was willing to run me over."
Josh left the bike, ran inside of his office, and told his co-workers to call 911 as the woman drove away. Both Sean and Josh say that they tracked the thief down in a nearby homeless camp but say police are refusing to go after her. The men are extremely frustrated that the police aren't doing more to catch dangerous bike thieves and that the woman hasn't been taken in.
Josh says, "There's zero fear of recourse for these criminals and what they're doing. They could care less because there's no consequences for their actions and it's just shocking and appalling what's going on."
Sean has created a GoFundMe in the hopes that friends and strangers may help him raise money for a new bike as he doubts he will ever get it back.
Sources:
https://kdvr.com/news/bike-thief-nearly-runs-over-neighbor-who-catches-her-in-the-act/
https://www.gofundme.com/f/3jewzm-stolen-bike-fund?utm_campaign=p_lico+share-sheet+chico96v&utm_medium=copy_link&utm_source=customer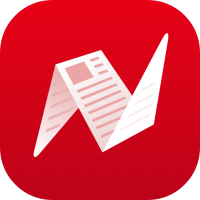 This is original content from NewsBreak's Creator Program. Join today to publish and share your own content.