After buying the house that they believed to be their dream home, a Colorado family that lives in Aurora is desperate for solutions.
According to Cassie Taylor, the house was going to be the next chapter in her life, "I actually was crying. Crying good tears, I was. This house represents a lot more than just a home. It represents starting over, new roots."
In early 2020 Cassie lost her mother and her father, Randall Kuch, assisted her in purchasing a house in Aurora by Richmond American Homes. They were able to put the money down for home by using the life insurance money from her mother's passing along with some savings.
Now, a year later, Cassie isn't feeling as optimistic about her home as she states, "Kind of deflated. That's probably the best way to describe it. They look good on the outside, everything looks nice and pretty. And then, once, you know you buy a home, then you just bought a lemon."
Cassie also says that the foundation is settling into a drainage ditch from five other houses uphill so the house is beginning to sink. A house that is directly above her home is under construction and the drainage is flowing directly into her backyard. Cassie says, "Every time it rains, it's like a mudslide, and now that has backed up in our drainage. It's literally causing the back end of our house, specifically my closet, to shift."
In the spring Cassie started raising alarm bells about the foundation and drainage issues but her complaints fell upon deaf eyes.
Some of the cracks were given cosmetic fixes but nothing was down about the foundation. "They came out and looked at it, and they brought out a drywall person to cover the cracks," she said. "I've made numerous calls. I've made over 30 warranty requests. I just don't know what the problem is."
The current damage has been surveyed and quoted at costing more than $5,000 to repair and that won't even address the issues causing the damage.
Now, Cassie and her family are warning potential home buyers to do their own research. Her father says, "Do your research on your developers and your builders. You'll find some surprises in there."
Sources:
https://www.thedenverchannel.com/news/contact-denver7/drainage-and-foundation-issues-sinking-familys-1-year-old-richmond-dream-home-into-the-ground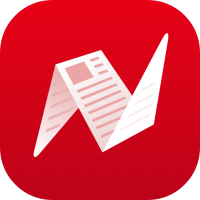 This is original content from NewsBreak's Creator Program. Join today to publish and share your own content.