U.S. News & World Report has broken the news that Boulder city appears to be the best place to live in America, giving the Colorado city some major bragging rights.
Surveyed residents gave Boulder high marks in desirability, a vibrant job market, and quality of life.
According to Dan Kingdom, the owner of WK Real Estate, who is a third-generation Boulder native, "It's just a special place to live. It's not just in the United States. It's worldwide. Boulder is on the map. People want to move here, and they're willing to pay the price to be here."
The best of the best ranking also included affordability metrics because even though the real estate market is booming, Boulder came out on top for the second year in a row.
But are prices really affordable? Devon Thorsby, the real estate editor of U.S. News & World Report weighs in stating, "A lot of the people who are moving to the Boulder area are coming from even more expensive places, like Seattle or Silicon Valley."
Devon also stated that the high-paying jobs in the area have created a median household income that is on par with the cost of living in Boulder.
The executive director of Boulder's economic council, Scott Sternberg, states "People are moving here because they want to be here."
Part of this is due to Boulder's workforce which includes aerospace and tech jobs, assisted the city in riding out several of their pandemic economic woes. This helped the job market which in turn helped push Boulder up to the number one spot.
This is the second year in a row that Boulder has ended up on top, and the second year that Boulder was considered in the nationwide ranking.
Sources:
https://kdvr.com/news/local/boulder-ranked-best-place-to-live-and-affordable-compared-to-silicon-valley/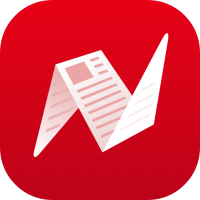 This is original content from NewsBreak's Creator Program. Join today to publish and share your own content.