Patrick Mangold-White, age 53, passed away on July 7th after being hit by a fallen tree during a fishing trip in Philipsburg, Montana.
Patrick was a restauranteur and he owned places in both Denver and Fort Collins. His restaurants included Kaos Pizzeria, Uno Mas Taqueria y Cantina, and Bird American Comfort Food. In his legacy he is survived by his wife Lisa, daughter Zoe, son-in-law Nik and many others.
According to his daughter Zoe, "He had just so many people that he sort of adopted into his family. Really his whole thing for his business model was hiring college kids and letting them stay as long as they needed to… He was the type of boss who would pay for (staff) to go to Mexico for tequila tastings, or shut down the restaurant for a day at Water World. "Everyone would joke that you could hear him (laugh) from the entire Pearl Street corridor."
In his early career, Patrick was known for wine distribution, his first restaurant Gaia and for his lasting neighborhood food business on Tennyson Street, South Pearl Street, and several others.
Patrick and Lisa had recently moved to Fort Collins to make more space for their falcons. Patrick kept two of them at home in outdoor mews and told Zoe that he wanted to moe where he could freely fly them.
Patrick's family has started a fundraising page to help with all of the related expenses, some of which were extremely unexpected. According to their GoFundMe page, "To add to the tragedy of Patrick Mangold-White's passing during his annual camping trip, we've learned that his life insurance policy was in lapse at the time of the accident."
Zoe was quoted saying, "It was very, very like my father to die when his life insurance had lapsed, by a day."
Sources:
https://theknow.denverpost.com/2021/07/13/patrick-mangold-white-dead-owner-uno-mas-kaos-bird-denver-restaurants/262706/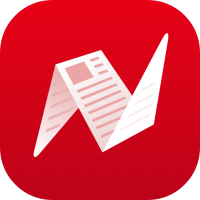 This is original content from NewsBreak's Creator Program. Join today to publish and share your own content.