According to a LendingTree analysis of U.S. Census data, nearly one in five homeowners in metro Denver have moved into their current home since 2017, a whopping 19.5%.
This makes Denver the 9th highest ratio of newcomers out of the 50 major metros that LendingTree examined. As of today Las Vegas, Nevada is the leader of newcomers with 23.2%, followed closely by Phoenix Arizona at 22.3% and Jacksonville Florida at 22%.
When we look at the low end, Los Angeles California has had 10.4% of its occupants move since 2017, and in San Jose California that number is only 11.4%.
Throughout their analysis, LendingTree discovered that the more expensive cities seem to have a smaller share of recent buyers but that isn't always true. Because of its popularity, Denver ranks in the top 10 for the share of recent owner-occupants even though the price tag is on the higher end.
According to Jacob Channel, the report's author, "For many, Denver is already prohibitively expensive. But I think it's just such an attractive location right now, and that its housing market will remain hot as people continue to flock to it."
As more and more homes transfer to new buyers, longtime residents represent a smaller share of the mix. For example, in Denver, only 8.1% of homes are owned by someone who moved in before 1990, versus 22% in Pittsburg and 20.4% in Buffalo.
When we look at metro Denver, 12.6% of the homes are occupied by someone who moved in during the 1990s whereas L.A. that number is 19.6% and 18.4% of homes in Providence, Rhode Island. Only one in four homeowners in metro Denver are able to say they moved in during the 2000s.
Another aspect that influences housing trends is home construction. According to Jacob Channel, "For the most part, people who move from one home to another, tend to stay in the same area. They do this because they've already got a job in the area, or because they don't want to uproot their families. Beyond that, moving long distances can be both expensive and logistically challenging."
Sources:
https://www.denverpost.com/2021/07/13/metro-denver-new-homes-buyers-lendingtree/
https://www.lendingtree.com/home/mortgage/metros-where-homeowners-most-recently-moved/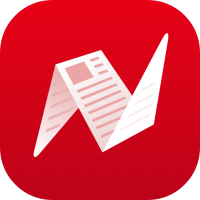 This is original content from NewsBreak's Creator Program. Join today to publish and share your own content.