Visitors in town this week for the MLB All-Star Game are complaining about the fact that they are coughing, sneezing, and experiencing watery eyes.
The cause of their ailments stems from the wildfire smoke that is settling over the Front Range primarily from fires burning in California, Oregon, and Idaho.
Bob Shaw, a visitor that came from out of town to attend the game, is most certainly noticing the impacts of the smoke. He says "I did notice when I was in the airplane as we were going over the Rockies — I pointed out, 'Look at this layer of brown. This has to be from the fires. There's no way. You don't have this type of smog normally. Am I coughing a little? Maybe it's allergies, maybe there's smoke around."
This is also extremely concerning because smoke is damaging to the health of people who breathe it in. In fact, according to the Natural Resources Defense Council, the smoke from the Colorado wildfire leads to dangerous consequences. The organization led a study and found that in one single year Colorado wildfires led to 256 hospital admissions, 1432 emergency room visits, 174 premature deaths, and $1.6 billion in overall health costs.
The NRDC Western campaigns director, Sam Gilchrist, states that wildfire smoke is "literally small bits of matter. It can be ash, it can be dust, it can be a whole number of air contaminants. It gets into our lungs, into our bodies. It creates pretty serious health effects. Even just an hour of exposure to wildfire smoke can have negative impacts on our health, especially for those who are elderly, young children. Wildfire smoke includes harmful contaminants that impact our heart and lungs and cardiovascular system."
During this time it is recommended that you check air-quality levels prior to going outdoors which is normally on smartphone weather apps.
Sources:
https://kdvr.com/news/local/wildfire-smoke-settled-over-denver-could-cause-serious-health-impacts/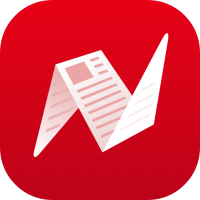 This is original content from NewsBreak's Creator Program. Join today to publish and share your own content.