As of today the U.S. Postal Service has more than 160 million locations and reaches every single address in the United States. That's a lot of information going out, and thieves are targeting mail as a way to obtain personal information.
The Denver Metro is seeing an increase in mail theft which is being looked into by Federal investigators.
According to reports, mail theft always increases during the summer months. Recently, areas that have been targeted include condominium and apartment complexes in the Aurora, Englewood, and Denver areas.
A local, Marci Goldis, says that her mail has been stolen three times and that "The top of the mailbox looked like it had been pried open."
Eric Manuel, a Postal Inspectors, says that his team monitors data to provide a high-level overview of the mail-related crimes happening in the Denver metro area. Eric says, "We have been generally seeing a heightened focus by mail thieves in the southeast Denver area."
The U.S. Postal Inspection Service which also happens to be the oldest law enforcement agency in the nation is currently working with the police to investigate the mail theft that is continuing to happen. Eric says that this crime is most likely the first step in the bigger plan to commit more advanced identity theft and claims, "Mail thieves are often looking for your personal financial information because they want to commit financial fraud."
Eric says that in order to protect your identity, "You can redirect shipments. You can monitor your daily mail by getting images through a program called Informed Delivery." He also advises that if you are going on a known vacation, put your mail on hold.
There is a huge penalty for stealing mail. A conviction can include up to five years in federal prison and a $250,000 fine. Using mail to commit bank fraud currently carries a term of up to 30 years in prison.
Sources:
https://kdvr.com/news/problem-solvers/identity-thieves-are-stealing-peoples-mail-especially-in-the-southeast-denver-area/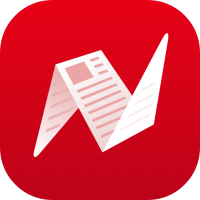 This is original content from NewsBreak's Creator Program. Join today to publish and share your own content.