Over the weekend there were three different hiker-related rescues west of Boulder according to the Boulder County Sheriff's Office.
According to a news release it was early Saturday afternoon was when the officers were initially informed of a hiker who was feeling lightheaded and a bit sick while trying to go down the Fern Canyon Trail. Several rescuers went hiking up the trail to meet the 69-year old Longmont man who was going down the trail with a group of his friends. The man was evaluated by the rescuers, and then everyone agreed to continue hiking down the trail to Bear Canyon Road for the rescue that took more than an hour a half. The man and his friends were then taken back to their vehicles at the U.S. National Center for Atmospheric Research.
Shortly after the first rescue, another call came in from the Second Flatiron with the request for help to assist a 51-year old man who needed help after getting stuck on a rock after a rainstorm. The rock became too slick for the man to keep climbing. Rescuers went to the man's location and lowered him to the ground and helped him get down and back to the trailhead.
Yet another call came in early evening notifying the Sheriff's Office of seven people who were lost in the area surrounding the Dry Saint Vrain Trailhead that is north of Raymond. The hikers had been from Denver and Pueblo and got lost on the trail while trying to get back to their vehicles. The hikers were located on the trail by the rescuers and it took around three hours to get everyone to safety and off of the trail.
Sources:
https://www.dailycamera.com/2021/07/04/three-separate-hikers-rescued-saturday-in-boulder-county/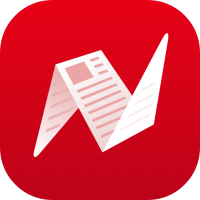 This is original content from NewsBreak's Creator Program. Join today to publish and share your own content.