In March of this year, Brandon Bohler was charged with first-degree murder due to being suspected to have murdered his roommate. The night before he was charged, an affidavit states that Brandon called Boulder police and stated that he was in the 3800 block of Baseline Road and needing medical help. Responding officers found Brandon wandering in the street carrying a Bible and covered in blood but without any visible injuries on him.
A man who was identified as a roommate of Brandon's called the police and said that their other roommate, who was identified as Reeves, was lying in their home unresponsive. Officers responded and Reeves was declared dead on the scene with the supposed murder weapon found in his back.
Although things look incredibly grim for him, Brandon's case has been delayed after competency concerns were brought up by several attorneys.
Brandon was scheduled to have a hearing yesterday, but court records show that a judge put a mental health stay on the case following the issue of competency being raised. Brandon is going to be evaluated to determine whether or not he will be able to comprehend court proceedings and speak up in his own defense. If not deemed competent to go forward, Brandon's case will be delayed until he is deemed "restored to competency."
A Class 1 felony carries a mandatory life sentence, therefore Brandon will be staying in customer for the evaluation which is now scheduled for July 16th.
Sources:
https://www.dailycamera.com/2021/06/28/boulder-murder-suspect-to-be-evaluated-for-competency/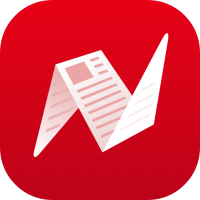 This is original content from NewsBreak's Creator Program. Join today to publish and share your own content.