Wednesday, Oct. 13, 2021
North Caldwell Police Chief Mark Deuer reported that a 2018 Alfa Romeo SUV, stolen yesterday morning from a residence on Cypress Avenue, North Caldwell, was recovered this afternoon in Newark.
Yesterday morning at about 6:35am, North Caldwell Police were notified by a resident that a car was parked and running in the middle of Cypress Avenue, near Hickory Drive.
North Caldwell patrol officers arrived on Cypress to discover a grey BMW which they determined had been reported stolen out of Elizabeth.
The car was towed at 6:40am
Within minutes the officers determined that the BMW had been switched out for a Black Alfa Romeo SUV stolen at the same time from the nearby residence.
The Alfa Romeo had been parked in the resident's driveway
The keys had been left in the car
Suspects
While conducting their investigation, police determined that the car was stolen by two young black males.
Recovered Car
North Caldwell Police were notified that the car was located at 1pm today on Broad Street in Newark
There was minor damage to the car, including a flat tire
__________

Follow on Newsbreak
Thank you for reading.
To receive notifications:
Create an Account and Follow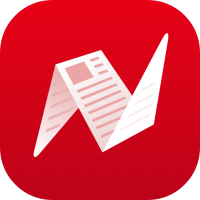 __________
For further information:

North Caldwell Police Department
Mark A. Deuer, Police Chief
136 Gould Avenue, North Caldwell, NJ 07006
973-228-0800

"The Borough of North Caldwell Police Department is committed to the pursuit of an ethos reflecting the highest degree of ethical, moral, and fairly applied law enforcement. The Police Department shall Preserve the peace, protect life and property, detect, arrest and prosecute offenders of the laws of New Jersey and the ordinances of the Borough of North Caldwell, direct and control traffic, provide attendance and protection during emergencies, provide appearances in court, cooperate with all other law enforcement agencies, and, provide training for the efficiency of its members and employees."