Friday, Oct. 1, 2021

This morning, the West Orange Police Department announced that they are working with the Essex County Prosecutor's Crime Scene Investigations Bureau as they investigate the death of a woman who was hit by a car that left the scene yesterday evening.
Anyone with information regarding this accident should call: 1-877-847-7432
At 7:17pm, calls came into the West Orange Police reporting a motor vehicle accident at Mt. Pleasant Avenue and Brennan Drive.
Callers stated that an adult female, who was lying in the middle of the street, had been struck by a car and appeared to have an arm injury.
Police and West Orange Fire Department's Rescue 3 crew responded immediately to Mt. Pleasant Avenue and Brennan Drive which is also the Route 280 overpass.
Witnesses stated that the car struck the victim and then left the scene, possibly driving towards Route 280.
The area roads surrounding the incident were closed by 7::20pm.
The first responders to the scene noted that the victim was still conscious and had suffered head injuries as well.
At 7:25pm, however, the female victim had slipped into unconsciousness and was unresponsive; both West Orange Police and West Orange Fire Department rescue crews employed life-saving measures.
The Rescue 3 ambulance transported the victim to University Hospital, in Newark.
The New Jersey State Police and NJ Department of Transportation were contacted at 7:28pm to stop the traffic leaving Route 280 East onto the Exit 10 ramp into West Orange.
West Orange Police continued searching area roads and Route 280 for any disabled car which had received front-end damage.
"As of 7:50pm, there's Police department activity on I-280 eastbound ramp to Exit 9 - Pleasant Avenue/CR 660 in West Orange Twp. All lanes closed. ~ New Jersey State Police
The Route 280 ramp was cleared and reopened by 9:37pm.
Anyone with information regarding this accident should call: 1-877-847-7432
__________
Recent West Orange, NJ, news you might have missed:
__________

Follow on Newsbreak
Thank you for reading.
To receive notifications:
Create an Account and Follow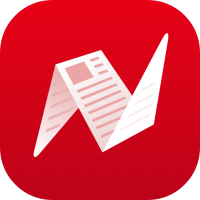 __________
For further information:

West Orange Police Department
James P. Abbott, Chief of Police
60 Main Street West Orange, NJ 07052
973-325-4030
"The West Orange Police Department is a proactive and response-driven agency, striving every day to protect families and meet the public safety needs of the Township of West Orange."
__________

West Orange Fire Department
Anthony Vecchio, Chief
415 Valley Road, West Orange, NJ 07052
973-325-4175
"The West Orange Fire Department has been serving the township since 1894. The West Orange Fire Department is a full-service, career department with five stations spread throughout the Township. The mission of the West Orange Fire Department is to protect lives, the environment, and property by providing prompt, skillful, and cost-effective fire protection, emergency medical, and life safety services."