Thursday, Sept. 30, 2021

This afternoon, just minutes after an alert went out to police patrol units, officers from the Roseland Police Department had the two wanted persons in custody.
At 2:45pm, the East Hanover Police Department alerted West Essex area Police that two persons were wanted in their town for stealing a security camera. The persons and their vehicle were described as:
Black female driver
Black male passenger
Driving a blue/silver Mercedes with a black bumper guard on the rear bumper, and North Carolina plates
Last seen driving on River Road towards Roseland
Roseland Police soon spotted the Mercedes driving east on Eagle Rock Avenue and watched as the car turned into the shopping mall on the corner of Eagle Rock Avenue and Eisenhower Parkway.

At that point, two individuals left the car and Roseland Police were able to secure both persons on foot who matched the description provided by East Hanover Police, in the parking lot behind Walgreens.

East Hanover Police were already on the way by 2:51pm and took both individuals into custody at 2:53pm. Further information will be provided by East Hanover Police.
__________
Recent Roseland, NJ, news you might have missed:
__________

Follow on Newsbreak
Thank you for reading.
To receive notifications:
Create an Account and Follow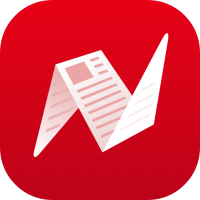 __________
For further information:

Roseland Police Department
Richard Costello, Officer in Charge
15 Harrison Avenue, Roseland, NJ 07068
973-226-8700
"The Roseland Police Department is a community-oriented police organization comprised of commissioned officers. We provide around the clock services in the Borough of Roseland to our 5,000+ residents."