Thursday, Sept. 30, 2021
This is an update on the information provided by West Essex Now on Tuesday:
On Tuesday afternoon, Cedar Grove Patrol Officer Raymond Cassella responded to an alert from Montclair Police that a 2014 Silver Dodge Ram pickup truck, reported stolen out of Belleville, was now in the area of Cedar Grove.
Cassella soon spotted the truck on East Bradford Avenue; when he attempted to have it pull over the driver reportedly eluded him and sped away.
Cassella was able to describe the driver as a darker-skinned female, with glasses.
As Cassella followed the pickup truck, the driver made her way through Cedar Grove, Verona, Caldwell, and eventually into West Caldwell.
By 5:20pm, West Caldwell Police had located a woman on Deerfield Road who matched the description Cassella had given of the Dodge driver.
At 5:40pm, Cedar Grove officers working with West Caldwell police confirmed that a car found abandoned on Sunnie Terrace, West Caldwell, was the stolen Belleville Dodge.
At the scene, Officer Cassella placed the driver, identified as Vanessa Shaarawy, 36, from Kearny, under arrest.
A North Caldwell female officer responded to the scene to assist with the investigation. Police determined that:
Shaarawy was in possession of cocaine and drug paraphernalia
She also had an outstanding warrant from the Essex County Sheriff's Department
Shaarawy had on her possession jewelry which turned out to be from a car burglary in Dunellen, in Middlesex County, NJ.
CHARGES
Vanessa Shaarawy, 36, of Kearny, NJ was charged with numerous offenses including:
Receiving stolen property
Eluding police
Reckless driving
The stolen vehicle and jewelry were both returned to their respective owners.
Shaarawy was transported to the Essex County Jail.
__________

Other recent Grove Grove and West Caldwell news you might find informative:
__________

Follow on Newsbreak
Thank you for reading.
To receive notifications:
Sign in and Create an Account: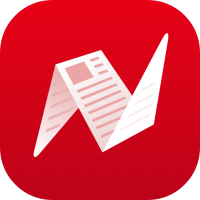 __________
For further information:
Cedar Grove Police Department
Joseph Cirasa, Police Chief
525 Pompton Avenue, Cedar Grove, New Jersey 07009
973-239-4100
"The Cedar Grove Police Department is committed to providing quality service with the highest level of professionalism and integrity. We dedicate ourselves to protect the lives, property, and rights of people, to maintain order, and to enforce the law impartially by working in partnership with the community."
West Caldwell Police Department
Dennis A. Capriglione, Jr., Police Chief
21 Clinton Road, West Caldwell, NJ 07006
973-226-4114
"The West Caldwell Police Department strives to maintain a low crime rate and ensure the safety of residents, business owners, their employees and patrons, and commuters who travel through the Township each day. To accomplish this goal, the officers and staff of the Police Department work rotating shifts to provide 24-hour service, every day of the year, ensuring that assistance is only a phone call away. "