Tuesday, Sept. 28, 2021

This afternoon just before 5pm, a Cedar Grove patrol officer began following a car coming from the Montclair area onto East Bradford Avenue.

The owner of the 2014 Silver Dodge Ram had reported it stolen to police and was currently following its progress on a GPS tracking device attached to the car.
Cedar Grove confirmed the Dodge was stolen today out of Belleville and at 4:54pm, the Cedar Grove officer witnessed it traveling from East Bradford left onto Route 23 south.
The officer believed the car was driven by:
Darker-skinned female, with glasses.
From there, the patrolman and multiple Cedar Grove units pursued the car, signaling the driver to stop, as it traveled:
Right onto Woodland Avenue, Verona
Left onto Brookside Terrace, Verona
Right onto Linden Avenue, Verona
Left onto Fairview Avenue, Verona
Right onto Bloomfield Avenue, Verona
By 5:04pm, a Cedar Grove patrol was behind the car on Bloomfield Avenue in Caldwell as the driver continued to travel:
Left onto Brookside Avenue, Caldwell
Continuing onto Runnymede Road, West Caldwell
As the alert went out to West Essex area Police, Caldwell Police, West Caldwell Police, Essex Fells Police, Roseland Police, and a sheriff officer, immediately started investigating the car's location.
At 5:10pm, reports came to police that the Dodge was seen on Roseland Avenue traveling south into Roseland.
This proved not to be the case.
During the same time period, the Dodge was apparently:
Circling around Bond Place, West Caldwell
Turning Right on Deerfield Road, West Caldwell
Turning Right onto Beechwood Road, West Caldwell
Turning Right on Sunnie Terrace, West Caldwell
By 5:20pm, West Caldwell Police had located a woman on Deerfield Road who matched the description of the Dodge driver.
A North Caldwell female officer responded to the scene to assist with the investigation.
At 5:40pm, Cedar Grove officers working with West Caldwell officers confirmed that a car found abandoned on Sunnie Terrace, West Caldwell, was the stolen Belleville Dodge.
By 5:50pm, Cedar Grove Police determined the Dodge was capable of being driven back to headquarters.
The vehicle's owner was contacted and on their way to Cedar Grove Police at 6:45pm.
Officers are continuing their investigation by viewing residential camera footage along the vehicle's possible route.
__________

Other recent Grove Grove and West Caldwell news you might find informative:
__________

Follow on Newsbreak
Thank you for reading.
To receive notifications:
Sign in and Create an Account: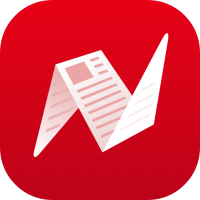 Cedar Grove Police Department
Joseph Cirasa, Police Chief
525 Pompton Avenue, Cedar Grove, New Jersey 07009
973-239-4100
"The Cedar Grove Police Department is committed to providing quality service with the highest level of professionalism and integrity. We dedicate ourselves to protect the lives, property, and rights of people, to maintain order, and to enforce the law impartially by working in partnership with the community."
West Caldwell Police Department
Dennis A. Capriglione, Jr., Police Chief
21 Clinton Road, West Caldwell, NJ 07006
973-226-4114

"The West Caldwell Police Department strives to maintain a low crime rate and ensure the safety of residents, business owners, their employees and patrons, and commuters who travel through the Township each day. To accomplish this goal, the officers and staff of the Police Department work rotating shifts to provide 24-hour service, every day of the year, ensuring that assistance is only a phone call away. "