Monday, Sept. 27, 2021
"I encourage everyone to participate in our Household Hazardous Waste Collection Day. There are some materials that should be removed from our regular waste stream because of their hazardous nature. This collection day provides our residents a place to properly and safely dispose of contaminants, protecting our precious environment for future generations. Our collection days are very popular and I am so glad our residents understand the importance of recycling." ~ Joseph N. DiVincenzo, Jr.; Essex County Executive
This Saturday, Oct. 2, Essex County residents are encouraged to participate in the Household Hazardous Waste Collection Day sponsored by the Essex County Utilities Authority (ECUA). The free Collection Day allows residents to bring their hazardous waste to a single location for environmentally safe disposal. Items include those that cannot be included in regular garbage pickups or brought to local dumps.
Essex County Free Household Hazardous Waste Collection Day
Saturday, October 2, 2021
8:30am to 4pm
Essex County Public Works Department: 99 West Bradford Avenue, Cedar Grove
ACCEPTABLE MATERIALS
All containers must be smaller than 5 gallons and less than 10 pounds:
Aerosol spray paints
Automotive fluids (antifreeze, motor oil, steering fluids)
Barbecue propane tanks
Car batteries
Chemistry sets
Darkroom/Photographic chemicals
Driveway sealer
Fluorescent light bulbs and ballasts
Gasoline / Kerosene
Home Fire extinguishers
Household cleaning fluids
Mercury and products containing mercury
Lithium, Nicad, Rechargeable Batteries
Oil-based paints and stains
Paint thinners and solvents
Pesticides and Herbicides
Pool chemicals
UN-ACCEPTABLE MATERIALS
Commercial businesses may not drop off materials.
The following items are not permitted:
Asbestos
Commercial or Industrial Waste
Empty Containers
Explosives, Munitions, Ordnance or Reactive Materials
Household batteries( AA, AAA, C, D, 9V)
Latex paint (can be dried and disposed of with regular waste)
Microwaves
Regulated Medical Waste or Infectious Waste
Smoke Detectors and Carbon Monoxide Alarms (Returned to manufacturer)
Unlabeled or Unidentified Materials
IDENTIFICATION REQUIRED
The collection day is for Essex County residents only.
Proof of residency is required at the collection site.
Essex County Executive Joseph N. DiVincenzo, Jr. has ensured that the County's collection days, which are held in the spring and fall, have been expanded to include household hazardous waste, old computers and electronic equipment, used tires, and paper shredding.
Other recent Essex County, NJ, news you may have missed:
Follow on Newsbreak
Thank you for reading.
To follow: Sign in to Create an Account: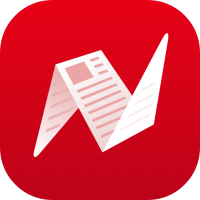 __________

For further information:
Essex County, NJ
Joseph N. DiVincenzo, Jr.; Essex County Executive
465 Dr. Martin Luther King Jr. Boulevard, Newark, NJ 07102
973-621-4400
"Essex County is a great place to live, work and play, and there are many recreational opportunities available here. Our park system is the oldest in the country and our 17 parks and five reservations provide a tranquil and peaceful setting for those who want to escape the hustle and bustle of our busy streets. For those who seek more organized activities, we have ice skating and roller skating rinks, a minor league baseball stadium, a 15-acre zoo and three golf courses. I encourage you and your family to "Experience Essex" as you discover the treasures of our historic park system."
Essex County, NJ, Utilities Authority (ECUA)
Elmer J. Herrmann, Jr., Executive Director
Leroy F. Smith, Jr. Public Safety Building, 60 Nelson Place, Newark, NJ 07102
973-792-9060
"The Essex County Utilities Authority is the planning and implementing agency for solid waste disposal within Essex County. It is governed by a Board of seven Commissioners who are appointed by the County Executive. The ECUA develops budgets, establishes procedures, and assists municipalities with solid waste and recycling planning. In addition, the ECUA runs special programs to collect Household Hazardous Waste and Electronics at no cost to County residents."