Thursday, Sept. 23, 2021
As today's storm attacked the West Essex area, Fairfield Police and Fairfield Fire Department responded just before 5:30pm to a home on Big Piece Road in the area of Long Acres Road on reports of a transformer fire.
The first responders arrived to find an active fire on the front lawn of the home that had started from the transformer's downed primary wires which were still attached to the residence.
At 5:26m, the wires had begun arcing and flames were visible.
PSEG was notified at 5:32pm that they needed to respond and that power to the home needed to be turned off; due to the active storm, there were no units available.
The Fire Department official insisted that PSEG's response needed to be immediate as flames became visible inside of the house; PSEG agreed to expedite their service.
By 5:35pm, fire crews attempted to evacuate the home by banging on the doors, but there was no response; it appeared that no one was home while a corner of the home became actively on fire. Officials decided to force entry.
The homeowner was contacted by 5:43pm, and described their home to the fire officials to provide basement and crawl space information.
Within two minutes, firefighters made their way into the basement of the home and were able to turn off the main electrical breaker panel. Crews stayed in the house to investigate all walls and fixtures.
PSEG arrived on scene at 6:12pm
All fires were extinguished and the home's power was turned back on at 6:32pm
__________
Follow on Newsbreak
Thank you for reading.
To receive notifications:
Create an Account, and Follow: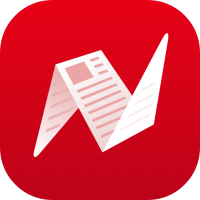 __________
For further information:

Fairfield Police Department
Anthony G. Manna, Police Chief
230 Fairfield Road, Fairfield NJ 07004
973-227-1400

"We, the members of the Fairfield Police Department, are committed to delivering quality services in response to our community's diverse needs. We recognize the need to take a leadership role in the areas of law enforcement, education, domestic preparedness, emergency medical services and address quality of life issues. We seek to build partnerships with all the members of our community in an effort to maintain order while affording dignity and respect to every individual. With faith in our society and honor in our work ethic, we will strive to protect and serve with excellence."
Fairfield Volunteer Fire Department
Andrew Williams, Fire Chief
51 Plymouth Street, Fairfield, NJ 07004
973-227-1405