Wednesday, Sept. 22, 2021

This afternoon at 2:53pm, Caldwell Police responded to Bloomfield Avenue near Cleveland Street on reports of an overturned vehicle. The car's airbags were deployed and Caldwell Fire Department was immediately dispatched for possible entrapment.

Minutes later the West Essex First Aid Squad was also dispatched to the scene as the individual inside the car appeared possibly to be injured. Rescue units were staged in the area near Caldwell Tire.

At 3:02pm, Caldwell Police called for Caldwell DPW to get to the scene with cones to block off the area from the oncoming traffic. The congestion was made worse by schools in the area getting out at the same time period.
No further information is available; Bloomfield Avenue was reopened at 3:39pm.
__________
Follow on Newsbreak
Thank you for reading.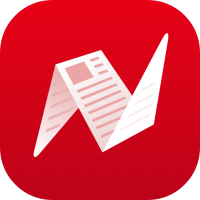 __________

For further information:
Caldwell Police Department
James H. Bongiorno, Police Chief
1 Provost Square, Caldwell, NJ 07006
973-226-2600
"It is the mission of the Caldwell Police Department to protect, serve and enhance the quality of life for the citizens of the Borough of Caldwell. We are committed to serve our community with integrity, honesty, and professionalism. We promote a partnership with the community we serve through a Community Policing Oriented philosophy and strive to achieve a safe and secure environment, free from crime and the fear of crime, for all who live, work or visit our community"
__________
Caldwell Volunteer Fire Department
Andrew Pollara, Fire Chief
30 Roseland Avenue, Caldwell, NJ 07006
973-226-1890
"The mission of the Caldwell Volunteer Fire Department is the protection, preservation and well-being of the health, safety, and property of all persons residing, working or otherwise within the Borough of Caldwell. We accomplish this mission not only through fire suppression but also fire prevention and education. We maintain a high standard of training and education, act and perform in a safe, courteous, and professional manner, strive to create a strong bond with the community and interact professionally with other township departments. As members of this department, we have chosen to be part of a team that takes pride in representing this mission through dedication and integrity."
__________
West Essex First Aid Squad
David Black, Squad Captain
Peter Nancoz, Squad President
642 Bloomfield Avenue West Caldwell, NJ 07006

"Established in 1937, the West Essex First Aid Squad (WEFAS) is a not for profit, 501(c)(3) organization providing emergency medical and rescue services across a 21 square mile service area. WEFAS is committed to providing life-saving care and services to residents throughout West Essex and the surrounding area. Even if you've never required our care, chances are, you've seen us out and about, supporting the community and creating a safer place to live and work."
__________
#CaldwellNJ