The Borough of Roseland is creating a printed 2022 Calendar which will be mailed out to every Roseland address for residents to use in time for the upcoming year. Roseland businesses and non-profit organizations, as well as those in the bordering communities, are encouraged to advertise in the publication.

Roseland Calendar Features
The newly printed informative calendar will feature:
Important Dates
Roseland Meetings
Roseland Events
Advertisement Costs
Advertisers can purchase ad space that will appear on a maximum of 4 months.
The marketing cost is as follows:
Roseland Non-Profit Organization: $125 per month
Non-Roseland Business: $175 per month
Roseland Business: $150 per month
Advertisement
The Borough will not create any advertisements
Advertisers need to create an advertisement formatted horizontally: 1.5" x 5"
Email the completed advertisement to:
Public Information Officer Ryan Schwertfeger: rschwertfeger@roselandnj.org
Advertisement Form
Circle which months you would like to sponsor (maximum for 4 months)
If additional advertising space becomes available, advertisers will be notified

Advertisement Check
Payable to: Borough of Roseland, NJ
Memo Line: 2022 Calendar
Advertisement Submission
Email the advertisement (see above)
Mail or drop off the
Form AND Check to:
Roseland Borough Hall
140 Eagle Rock Avenue, Roseland, NJ 07068
Bordering Towns
Businesses and non-profits in these towns are eligible for advertising:
East Hanover
Essex Fells
Livingston
West Caldwell
West Orange
Advertisement Approval Process
Upon receipt of your check, form, and emailed advertisement, Mr. Schwertfeger will contact you to confirm receipt of all three items.
Advertising applications will not be accepted after October 8, 2021
__________
Follow on Newsbreak
Thank you for reading.
To follow: Sign in to Create an Account: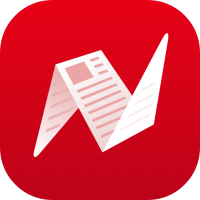 __________
For further information:
Borough of Roseland
James R. Spango, Mayor
140 Eagle Rock Avenue, Roseland, NJ 07068
973-226-8080