Monday, Sept. 20, 2021

Today, the New Jersey Lottery announced that a winning million-dollar Mega-Millions ticket was sold in Belleville, NJ.
The ticket was purchased at Pat's Deli, 7 Newark Avenue, Belleville
The winner matched 5 of the 5 white-ball numbers.
Friday, Sept. 17, Mega Millions Ticket
Winning numbers: 17, 32, 40, 59, 61
Gold Mega Ball: 18
Megaplier Multiplier: 03
Third Prize Winners
20 players matched 4 of the 5 white-ball numbers
Each of those tickets is worth $500
2 of those 20 players used the Megaplier option which multiplied the prize won to $1,500
46,627 other New Jersey players took home $196,084 in prizes ranging from $2 to $600.
Next Drawing: Tuesday, September 21, at 11pm
MegaMillions Jackpot Rolls to $432,000,000
All New Jersey Lottery Mega Millions tickets must be purchased before 10:45pm to participate in the drawing.
MegaMillions tickets cost $2 each; the Megaplier option costs an extra $1 per play
Drawings are held on Tuesdays and Fridays.
__________
Follow on Newsbreak
Thank you for reading.
To follow: Sign in to Create an Account: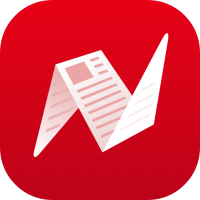 __________
For further information:

NJ Lottery
James A. Carey, Jr., Executive Director
Lawrence Park Complex, 1333 Brunswick Avenue Circle, Trenton, NJ 08648
609-599-5800
"The New Jersey Lottery is committed to providing revenue-generating entertainment products to help protect the retirement benefits of those who serve our communities, including New Jersey's teachers, police officers, firefighters, and other public employees. We accomplish this through the responsible sale of Lottery products and a dynamic public business enterprise built upon honesty, integrity, customer satisfaction, and private partnerships."