Monday, Sept. 20, 2021
This article has been updated to confirm the tragic death of the individual.
Statement from Roseland Mayor James Mayor James R. Spango:
_______
Just after 2:30pm this afternoon, multiple emergency units were dispatched to respond to an employee of a porcelain company who had been crushed under 6,000 pounds of porcelain and plates of glass.
Roseland Police immediately arrived at the business which is located at 140 Harrison Avenue near Woodland Road and quickly dispatched a medical helicopter to provide the patient emergency transport.
Minutes later, the Roseland Fire Department, Roseland First Aid Squad, and the West Essex First Aid Squad were called to the rear of the business where employees had been working to stack granite.
First responders believed the individual suffered crushing injuries to their leg and back; the Essex County OSHA department was soon notified.
Roseland Police set out to determine a nearby location for the medivac helicopter to land while Livingston Fire Department made their way to Roseland to assist the Roseland units working to extricate the patient.
At 2:42pm, the police identified a semi-asphalt dirt field for the helicopter to land, 100-yards west of the patient, marked by flares
Atlantic Air Three Ambulance, out of Livingston, set off at 2:56pm
Livingston Fire crews arrived at 2:58pm
While the patient was being extricated, emergency workers employed life-saving measures.
At 3:01pm, the patient was freed and ready for emergency transport
The medivac touched down in Roseland at 3:08pm; first responders decided however to transport the patient by ground ambulance to University Hospital in Newark.
Atlantic Air Ambulance left the scene at 3:20pm; the fire crews cleared the area by 3:28pm.
Essex County OSHA Department was set to arrive with an investigative team after 4:20pm.
__________
Follow on Newsbreak
Thank you for reading.
To follow: Sign in to Create an Account: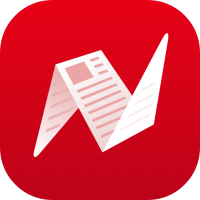 For further information:

Roseland Police Department
Richard Costello, Officer in Charge
15 Harrison Avenue, Roseland, NJ 07068
973-226-8700
"The Roseland Police Department is a community-oriented police organization comprised of commissioned officers. We provide around the clock services in the Borough of Roseland to our 5,000+ residents."
__________

Roseland First Aid Squad
Joe Silvia, Squad Captain
300 Eagle Rock Ave Roseland, NJ 07068
973-403-6062
"The Roseland First Aid Squad is a complete volunteer organization which provides prompt emergency medical response, care and transportation to ill and injured citizens, 365 days a year, 24 hours a day ever since 1980. Roseland First Aid Squad provides training twice a month and always makes sure members are proficient in the latest prehospital emergency care procedures and techniques. No matter what situation arises, All members of the Roseland First Aid Squad are urged to maintain their pride, continue to do what they do best, continue to do what you believe in, and that is what being a true volunteer is."
__________

Roseland Volunteer Fire Department
Richard Loveless, Chief
300 Eagle Rock Ave Roseland, NJ 07068
973-226-1126
"The Roseland Fire Department is an all-volunteer department consisting of nearly 40 members and cadets operating from a single station in Roseland. The department responds to a wide variety of incidents ranging from structure fires, car fires, motor vehicle accidents, rescues, fire alarms, medical service, electrical fires, and mutual aid to other Essex and Morris County communities. Our goal is to provide free fire and rescue services to the community of Roseland while maintaining a high level of professionalism and readiness for any emergencies that may arise."
#RoselandNJ