Sunday, Sept. 19, 2021
Yesterday, Marcelo Rebelo de Sousa, President of the Portuguese Republic, arrived in the US for a 5-day visit and took the time to visit the Portuguese Sport Club of Newark, Henrique Mano of Luso-Americano News reported. Rebelo de Sousa is in the country to take part in the United Nations 76th General Assembly being held in New York City.
Saturday's Visit
Rebelo de Sousa, 72, has been president of Portugal since 2016.
After visiting the club's museum and signing their Book of Honor, the President of the Republic delivered comments to those gathered for the occasion.
Rebelo de Sousa was accompanied by Portuguese dignitaries and New Jersey state and local officials including:
Domingos Teixeira de Abreu Fezas Vital, Portuguese Ambassador to US
Pedro Monteiro, Consul General of Portugal in Newark
Augusto Santos Silva, Portuguese Minister of Foreign Affairs
Eliana Painter Marín, NJ Assemblywoman
Armando Fontoura, Essex County Sheriff
Ras Baraka, Newark Mayor
Alberto Santos, Kearny Mayor
Dina Grilo, East Newark Mayor
Other individuals joining in the gathering included:
Bruno Machado, Advisor of the Portuguese Communities
Fernando Crilo, President of the Portuguese Clubs Association of New Jersey
José Carlos Adam, Assistant Coordinator of Portuguese Teaching
Katherine Soares, Vice President of Portuguese-American Leadership Council of the United States
Manny Lopes, President Ironbound Business Improvement Corporation
Fernando Albuquerque, President Portuguese Instructive Social Club
Following the gathering, Rebelo de Sousa and his entourage walked to make an unexpected visit to the Escola Luis De Camões which offers Portuguese-language classes on Congress Street, Newark.
Portuguese-American Armando Fontoura
Armando Fontoura was born in Portugal and later raised and educated in Newark. He served on the Newark Police Department and is currently the longest-serving sheriff in Essex County's history.
"Sport Club Português is a cultural organization founded in 1921, it is a leading institution located in the heart of the Ironbound section of Newark, New Jersey. SCP is a symbol of Portuguese tradition and culture, combining both past and new traditions. It is, in fact, one of the strongest and oldest ethnic organizations on the East Coast and in the Ironbound community. SCP has thrived tenaciously through the education of Portuguese traditions such as: folk dancing, theater, cultural events, museum/library, language school and sports, namely soccer. Since 1921, SCP has opened its doors to all of the local cultures of the community, creating a bigger home for many over the years. Throughout the years, we have seen our institution become a locus for our vibrant City of Newark, as well as a tool in enriching cultural resources for our community. In fact, these community events are essential in uniting our local and surrounding communities."
Portuguese Sport Club of Newark
This year, the Portuguese Sport Club is celebrating its 100th anniversary.
Established in December 1921, the Sport Clube Português was created by Portuguese immigrant residents in Newark, NJ, so that they could have a central location to share their culture and form bonds of friendship.
The club started out with about 200 members, mostly men, and housed a theatre with orchestra, and included a section dedicated to sports.
United Nations General Assembly
Rebelo de Sousa is in the US to take part in the General Assembly which is made up of 193 Member States of the United Nations who meet to work together on international issues.
This year the group will be considering the challenges of "Building Resilience through hope to recover from COVID-19, rebuild sustainably, respond to the needs of the planet, respect the rights of people, and revitalize the United Nations."
Later this week, Rebelo de Sousa is expected to receive representatives from the tri-state Portuguese community at the residence of Portugal's permanent representative to the UN, Francisco António Duarte Lopes.
__________

Follow on Newsbreak
Thank you for reading.
To follow: Sign in to Create an Account: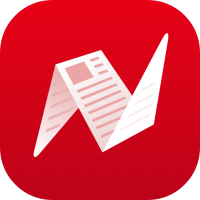 __________

For further information:

Sport Clube Português
55 Prospect St Newark, NJ 07105
973.589.1133