The following incidents took place around the West Essex, NJ, area on Thursday, Sept. 16, 2021:
1:25am
Fairfield
Fairfield Police and North Caldwell Police responded to Little Falls Road near Stepping Ridge on the border of Fairfield and North Caldwell, after receiving a call reporting that a female was slumped over the wheel of a car.
At 1:45am, the female was brought to Fairfield headquarters and the car was towed.
_____
8am (4:30am)
North Caldwell
North Caldwell Police responded to Eton Drive near Oxford Drive after opening a message at 8am which was written from a resident at 4:30am to the North Caldwell Police Facebook page.
The message reported that an attempted car theft was happening in the resident's neighborhood. The resident did not alert police in any other way.
Police responded and viewed the incident on video camera footage from hours before which showed individuals pulling on car handles and investigated further in the neighborhood.
_____
8:45am
Roseland
Roseland Police responded to Harrison Avenue near Orton Road after receiving a report of a large tree limb across the road.
The officer was able to move the limb to the side of the road and Roseland DPW was notified.
_____
9am
West Essex Area
By 9am, there were no ambulance units available and paid ambulance crews needed to be dispatched from neighboring counties.
As Covid-19 cases have been escalating throughout the West Essex region, dispatchers have had a difficult time fulfilling the need for morning ambulances.
A commonly reported symptom patients are experiencing is uncontrollable vomiting and severe abdominal pain.
West Essex Now does not report police or rescue crews responding for private medical incidents.
_____
9:05am
West Caldwell
West Caldwell Police responded to the rear of the mall parking lot on Clinton Road to assist with an individual found sleeping in a dumpster.
_____
10:45am
Fairfield
Fairfield Police responded to Fairfield Avenue near Lincoln Drive for a 2-car crash with 2 persons reporting injuries.
West Essex First Aid Squad was called to the scene.
_____
11:05am
North Caldwell
North Caldwell Police responded to Hampton Court off Grandview Avenue after a resident reported that a construction company had spilled oil onto the roadway.
Police determined that the company had already laid out Speedy Dry onto the roadway to absorb the spill.
_____
12:50pm
Verona
Verona Police responded to Verona Middle School on Gould Street after a staff member reported 5 children riding their bikes directly on the field track.
The school was not in session for the day; the children left the area as police arrived.
_____
6:20pm
Verona
Verona Police responded to Park Avenue near Sunset Avenue after a resident reported that they smelled an odor of sewage.
Police did smell sewage odor and dispatched Verona DPW at 6:28pm to check on the sewer line.
_____
6:20pm
Verona
Verona Police responded to Fairview Avenue at Bloomfield Avenue to meet with a Cyclist reporting that they had just been struck by a vehicle.
The cyclist did not request medical treatment.
_____
8:15pm
Fairfield
Fairfield Police responded to the Town Pool, located on Big Piece Road after a town official reported that there was a bicycle leaning on the pool fence. The caller was concerned a child may be in the pool area.
Police investigated the pool area and the surrounding area and at 8:35pm located the owner of the bicycle in the nearby park.
_____
9:30pm
Cedar Grove
Cedar Grove Police and Cedar Grove Fire Department responded to Tiffany Court near Crestmont Road after a caller reported that a gas line had been struck by construction equipment.
Fire officials confirmed there was an active leak.
Construction crew was still at the scene; PSEG responded at 9:50pm to repair.
__________
Follow on Newsbreak
Thank you for reading.
To follow, Sign in and Create an Account: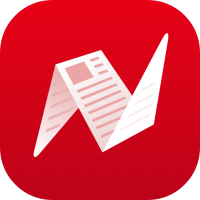 __________

For further information:

Cedar Grove Police Department
Joseph Cirasa, Police Chief
525 Pompton Avenue, Cedar Grove, New Jersey 07009
973-239-4100
_____

Fairfield Police Department
Anthony G. Manna, Police Chief
230 Fairfield Road, Fairfield NJ 07004
973-227-1400
_____

North Caldwell Police Department
Mark A. Deuer, Police Chief
136 Gould Avenue, North Caldwell, NJ 07006
973-228-0800
_____
Roseland Police Department
Richard Costello, Officer in Charge
15 Harrison Avenue, Roseland, NJ 07068
973-226-8700
_____

Verona Police Department
Christopher Kiernan, Police Chief
600 Bloomfield Ave, Verona, NJ 07044
973-239-5000

_____
West Caldwell Police Department
Dennis A. Capriglione, Jr., Police Chief
21 Clinton Road, West Caldwell, NJ 07006
973-226-4114